Climate change means a big financial hit for some industries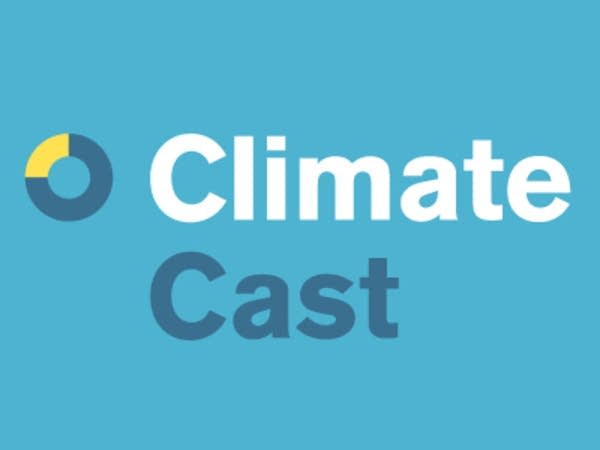 Last year was an expensive year for insurers. Global economic losses from natural and man-made disasters totaled $186 billion. Extreme weather events in the United States were the most expensive — Hurricane Sandy alone caused $70 billion worth of damage. On Climate Cast, Kerri Miller and MPR News' Chief Meteorologist Paul Huttner talked about the economic impact of climate change. Here is an edited transcript of their conversation:
Kerri Miller: We've been reading a report from the international insurance industry putting the spotlight on losses in the United States. What do we know about the U.S.?
Paul Huttner: "Follow the money" seems to be the mantra when it comes to climate change. This is fascinating to me, because the costs of climate change are becoming clear and we're all sharing in these costs. It's hidden. It's in there in your insurance bill. We're all paying what I would call a growing climate change surcharge for the extreme weather damage that we're seeing.
The insurance industry has been warning of this increasing exposure to climate-change-related extreme weather events for years. In fact, the largest insurance company in the state of Florida is the state of Florida, and some folks saying the next big one could bankrupt the state. This mutualized risk, we're all paying in these pools, even here in Minnesota, for events like Hurricane Sandy that happen on the coast. It's something the insurance industry is very mindful of and they're setting their rates according to that.
MPR News is Member Supported
What does that mean? The news, analysis and community conversation found here is funded by donations from individuals. Make a gift of any amount today to support this resource for everyone.
Miller: We've got Julie Serakos, who's been looking at these numbers and talking about what you've just said about shared risk.
Huttner: She's with BMS Intermediaries in the Twin Cities, a big re-insurance group. She's in what they call the catastrophic modeling division. They're hiring scientists to try to chart these costs out and they're trying to price their products accordingly.
Julie Serakos: People that are in the more risky locations affected by events that are affected by climate change will tend to pay a little more. So they look to the policy holders in that area that's most affected by that increase in risk to bear most of the cost of that, although theoretically all the policy holders are generally going to receive some kind of an increase.
Miller: If I understand that, she's saying that if you live in a coastal area that's prone to hurricanes, obviously you're going to see increases in your insurance policies, but so are we here in the Midwest.
Huttner: Right. They can't set those rates high enough for everybody to cover the exposure, the risk they have from these extreme weather events. We all pay a little bit more for that. Areas of the country that don't have as much extreme weather are paying for that. 2012 was the third-costliest year on record for the insurance industry — $77 billion in insured losses in the U.S. That comes after 2011, which was the record — $126 billion that year. The costs are adding up over time.
Miller: 2011 is also noteworthy because places like the Philippines, Thailand and Australia also had a huge grouping of weather disasters, and they saw their insurance premiums go up as a result.
Huttner: Indeed. Remember Fukushima, the remarkable tsunami that caused all that damage in Japan as well. There were 14 separate billion-dollar weather disasters in the U.S. in 2011. It was a remarkable year.
Miller: I was noodling around on the Yale Climate and Energy Institute website. They have a conference tomorrow on Water: The Looming Crises. Given the flooding that we've seen here and the flooding that we saw as a result of Hurricane Sandy, it is odd to be thinking that water is going to be the resource around which there will be an international crisis.
Huttner: It is counterintuitive. Water is one of the most underreported aspects of climate change. Large shifts in water resources and availability are occurring as the climate warms up. Just look at last year in the Midwest, with the intense drought we had — and it's still going on in many parts of the Midwest, the Mississippi River hitting near-record lows. The Colorado River, the entire southwest U.S., Phoenix, Las Vegas, Los Angeles, San Diego all draw major water from the Colorado River. It's not just a question of these things happening. These are national security implications. The CIA is gaming the impacts of climate change. This conference is focusing on some of these security aspects. This is being addressed at a very high level, a governmental level.
Miller: We've been hearing predictions about flooding. There are already cities that have their sandbagging in effect. We're still weeks out, but what may it look like in this season coming up?
Huttner: The Red River Valley is ground zero again in the Upper Midwest for flooding this year. The river at Fargo looks like it will hit major flood stage, they're talking 38 feet or higher, as the snow pack begins to melt. That's really the biggest concern as we head through the next few weeks. Of lesser concern, but still a potential for flooding, the upper reaches of the Minnesota River and the upper Mississippi down toward St. Cloud. Not as much here in the Twin Cities, but as that bubble of water moves downstream it will get here eventually. Looks like we may not see as much flooding concern, but the Red with all that water content in the snow, that's where the main story will be as we head through April.
Miller: Is it the snowmelt and is it the kind of snow that is still stacked up there with all that moisture in it?
Huttner: There are 4 to 8 inches of water trapped in that snow pack in the Red River Valley watershed. That's going to melt. That's like 4 to 8 inches of rain. It depends how it melts. If it melts slowly, that's a better scenario. If we get a big warm-up, like we might April 15, and we throw some rain on top of that, it could melt very rapidly and just gush into that Red River Valley. That's where we can get a rapid increase in flood risk.
Gallery
1 of 1