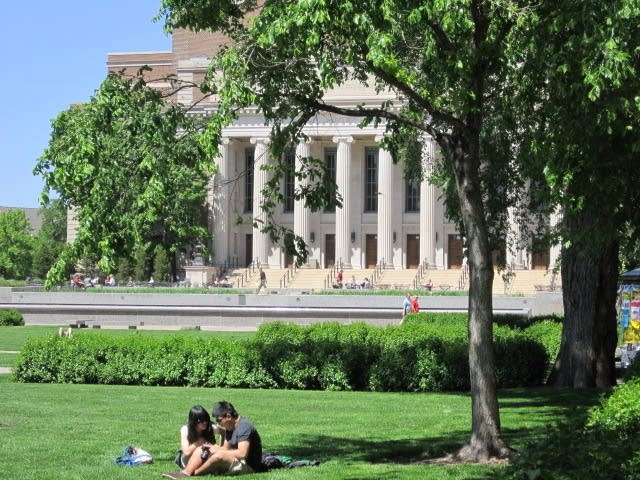 By KYLE POTTER
Associated Press
ST. PAUL, Minn. (AP) -- The Legislature is focusing nearly $3 billion in higher education funding on keeping Minnesota college costs as low as possible.
The House and Senate budget bills unveiled Monday would send more money to the state's grant program for financial aid and give public colleges and universities millions of dollars dedicated to freezing tuition rates for the next two years.
"It's been about 8 years since we've had a positive number in higher education," said Rep. Gene Pelowski, referring to almost a decade of budget cuts to universities and colleges. "I would hope that we focus it and use it wisely."
Both the University of Minnesota and the Minnesota State Colleges and Universities systems asked for about $1.2 billion in funding for the next two years. The Senate's bill nearly meets that request. The House bill chops about $65 million from the university's request and about $12 million from MnSCU's.
Representatives from both schools did not immediately return a request for comment. The university's budget request has been a source of controversy for months after a December Wall Street Journal article reported that its administration had grown almost twice as fast as the student body in the last decade.
Pelowski, who chairs the House Higher Education Finance and Policy Committee, grilled the university in the last two months about its administrative costs and a reliance on tuition increases to offset reductions from the state, setting the tone for how the school would fare at the Legislature.
But Pelowski said the House's allocation to the university is based primarily on the chamber having less new money for higher education. House leaders planned for $150 million in new higher education spending, compared to the Senate's $250 million budget target.
Pelowski said $150 million "doesn't go a long way when we're trying to hold tuition down." More than $120 million of the House bill's new spending is dedicated to a two-year tuition freeze at both school systems.
Committee chairwoman Sen. Terri Bonoff, DFL-Plymouth, tied 5 percent of the university's 2015 funding -- roughly $30 million -- to meeting performance metrics like boosting graduation rates and invention disclosures. Another metric asks that the school cut administrative costs by $15 million in 2014. The university has to meet three of the five goals in order to get the money Bonoff's bill sets aside.
Both the House and Senate look to boost funding for the state grant program, which gives financial aid to Minnesotans from low- and middle-income families. The House budget bills increases funding by about $11 million, while the Senate boosts it by $80 million.
The Senate is expected to vote on its budget bill later this week. The House will take up its bill next week. Both bills are similar to Gov. Mark Dayton's own proposal.