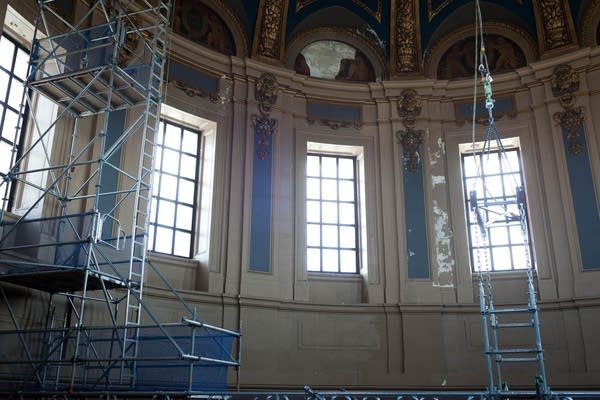 The largest project in Gov. Mark Dayton's $750 million bonding bill package released Monday is $109 million for the renovation of the State Capitol.
House DFLers also included that amount for the renovation project in their own $800 million bonding proposal released Tuesday.
"Spencer Cronk, commissioner of the Department of Administration, said the building is at a tipping point," reports MPR News' Tom Scheck. "Cronk said delaying a comprehensive restoration will result in expensive annual repairs without solving any of the root problems."
Cronk joins The Daily Circuit to discuss the project.