The purpose of higher education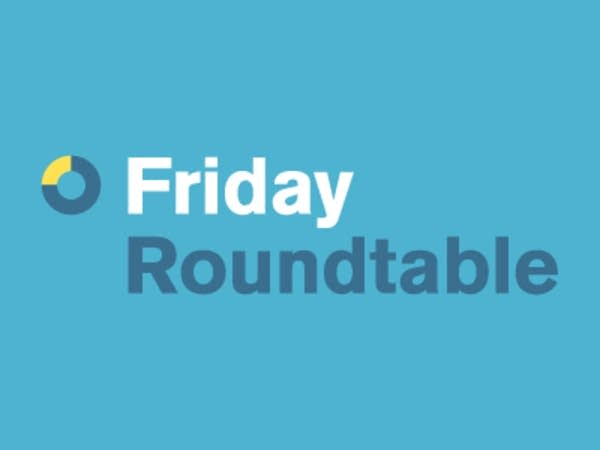 This week on the Friday Roundtable, our panelists will discuss the purpose of higher education.
READ A LIVE BLOG OF THE ROUNDTABLE.
Given the costs of college tuition, the skills mismatch that many employers are reporting and the debt that many students leave school with, should higher education be aimed at training people for the workforce? Should its purpose be to create well-rounded citizens? Or is "education for education's sake" still a worthy goal?
The conversation was inspired by a comment made on The Daily Circuit by Minnesota Senate Minority Leader David Hann. "The purpose of higher education is not to be job training. I want to make that clear," he said. "That is not why we do higher education. If that's why we're doing it, then we shouldn't be doing it. The purpose of education is to be sure we have a well-educated public. It is a civic responsibility. It is not job training."
BOOK PICKS FROM OUR GUESTS
Linda Hanson: What the Best College Students Do
Maureen Ramirez: The Orphan Master's Son
Tim Wynes: Billy Lynn's Long Halftime Walk and Absolutely American: 4 Years at West Point
READ MORE ABOUT THE GOALS OF HIGHER EDUCATION
• On Campus  
The higher education blog from MPR News.
• Aligning Higher Education Outcomes With Job Availability  
Joshua Wyner, in the Huffington Post, argues that "colleges and universities must better align the education and training they provide with the skills needed to fuel economic recovery." 
• Preparing for Citizenship, Not Just a Job  
In the New York Times, Ellen McCulloch-Lovell says that colleges "should be considering a different 'R.O.I.,' over the longer term: return on the individual."
What's your take? Is the top purpose of college to better oneself as an individual? Or to be a better citizen? Or, with high tuition and a tight employment market, should all students think of higher education foremost as job training?
Gallery
1 of 1