First test of light-rail cars on Central Corridor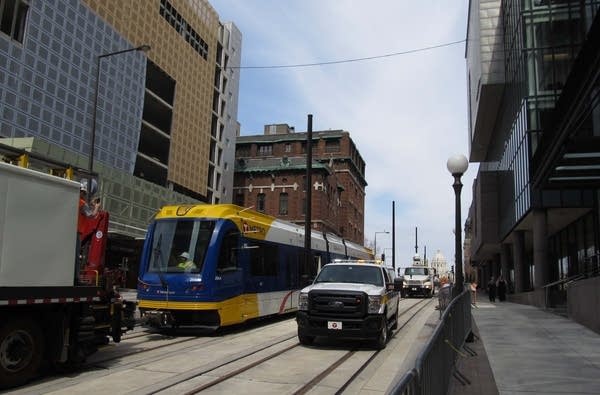 Metro Transit said the first test of a light-rail car on the new Green Line went off without a hitch Sunday. The test confirmed light-rail cars won't touch the poles that will hold the overhead power lines.
The light-rail car was towed down the Green line at the pace of a brisk walk. Rail service between St. Paul and Minneapolis is scheduled to start in 2014.
Downtown St. Paul resident Deanna Krull and her mother, visiting from Iowa, spotted the rail car as they stepped out of breakfast at a nearby diner.
"It's just a surprise that we're here. I wanted to show Mom the light rail station and they started to come through. It's very exciting."
The Central Corridor project is considered the largest and most complex public-works project in state history. Overall construction of the project is now 92 percent complete.
The light-rail car will be towed back to Minneapolis on Wednesday. It is being towed because the electrical system for the line still needs to be finished.
Gallery
1 of 2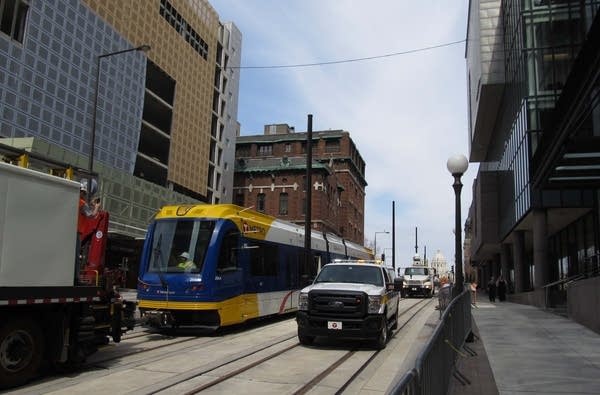 2 of 2