Residents appeal decision on frac sand mine
Residents in Winona County have asked the Minnesota Court of Appeals to reverse a decision that would allow a proposed frac sand mine to move forward without an in-depth environmental review.
The Winona County board voted last month that the proposed Nisbit frac sand mine in Saratoga Township does not need to complete an Environmental Impact Statement (EIS).
• MAP: More than 20 proposed frac sand facilities
But 12 residents backed by the Land Stewardship Project say the county failed to address concerns about the mine's potential impact. They say the county needs to take into account the potential cumulative effect of several mines opening nearby.
The Minnesota Pollution Control Agency and the Minnesota Department of Health recommended the more in-depth environmental study for the mine.
The appeals court is expected to hear arguments within the next three or four months. Winona County Attorney Karin Sonneman said officials have not yet decided on their next steps in the matter.
Gallery
1 of 1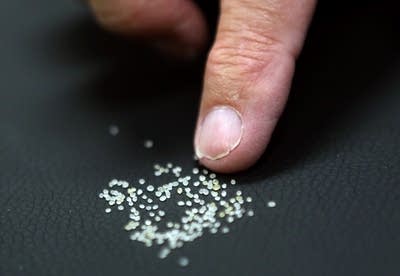 Gain a Better Understanding of Today
MPR News is not just a listener supported source of information, it's a resource where listeners are supported. We take you beyond the headlines to the world we share in Minnesota. Become a sustainer today to fuel MPR News all year long.