With clock ticking, big differences remain in Capitol budget bills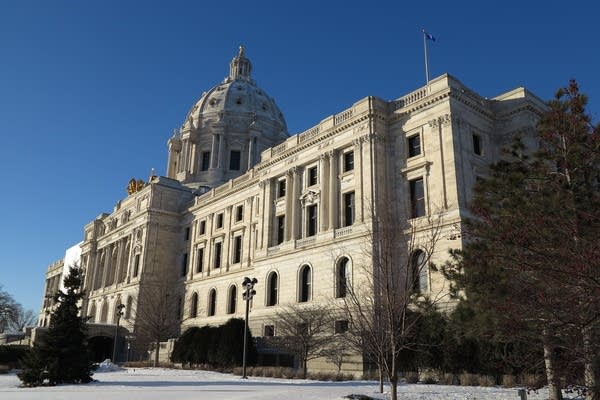 With just four full days of the legislative session remaining, state lawmakers are still negotiating most of their budget bills.
Significant differences also remain in the tax bill, and DFL leaders appear willing to throw in the towel on a minimum wage increase.
MINIMUM WAGE BILL IN TROUBLE
Democrats in the Minnesota Senate included a minimum wage increase among their first bill introductions at the beginning of the session. But with the deadline for adjournment drawing near, that priority measure appears to be in trouble.
"We haven't reached an agreement. It seems unlikely we're going to get a bill there," said Senate Majority Leader Tom Bakk, DFL-Cook.
Bakk said the minimum wage impasse was discussed during a private meeting with Gov. Mark Dayton and House Speaker Paul Thissen of Minneapolis, without resolution.
The Senate passed legislation last week to increase the minimum wage to $7.75 an hour by 2015. The House passed a bill a week earlier to set the rate at $9.50 an hour by 2015, with automatic future increases based on inflation.
The governor has said he would support a new rate in the $9.00 to $9.50 range. But Bakk said there aren't enough Senate votes to go that high.
"The good news is there's a conference committee there that's open and we will work over the interim and into next session and see if we can figure out if there's a number we can get the vote necessary for passage for," Bakk said.
Despite Bakk's assessment, Thissen said he was still hopeful for a minimum wage agreement. But Thissen wasn't budging from $9.50.
"The House came in with a very strong position that will serve working people in the state right. The Senate is in a different place. We think very strongly that we need to get a good minimum wage that people can really live on," Thissen said.
MISCOMMUNICATION MARS TAX BILL NEGOTIATIONS
House and Senate Democrats were also not seeing eye to eye in their tax bill negotiations. The job is to figure out the combination of tax increases needed to balance the budget, pay for new spending and also pay back the money owed to schools from previous budget deals.
The combined total of about $2.8 billion was announced by the governor and DFL leaders on Sunday as part of a budget framework agreement. But Senate Tax Committee Chair Rod Skoe said conference committee negotiators have been operating all week under different understandings of that framework.
"The Senate thinks it's one thing, and the House thinks it's another. Well, our offers are meaningless until we resolve that framework that we're operating under," Skoe said. "We've requested the leaders to tell what their agreement was, so that the House and Senate agree on what it is."
For instance, the Senate believed the income tax increase on the wealthiest 2 percent of Minnesotans was also a 2 percent rate increase. But House Tax Committee Chair Ann Lenczewski said she thought the rate was still to be determined.
Lenczewski said there were additional misunderstandings about the businesses-to-business sales tax expansion and property tax relief. She said the House is also still pushing for an alcohol tax increase opposed by the Senate.
"We think it's the right thing to do, to ask large users to help defray the costs for government," Lenczewski said. "We have a lot of public safety and corrections and health care costs. I don't think we convinced the Senate on that yet. So, still working on it."
So far, two of the major budget bills have been finalized. They are the finance bills for public safety and judiciary, and the bill for jobs and economic development. Negotiations on the bigger spending bills, including E-12 education and Health and Human Services, are expected to wrap up soon.
GOP: A 'LACK OF LEADERSHIP'
But Republicans are complaining that the pace is too slow under DFL control. Senate Minority Leader David Hann of Eden Prairie said he thinks it shows "an appalling lack of leadership."
"This is alarming, because we only have a few days left," Hann said. "The pace at which these bills are going to have to be brought to the floor and passed is going to be accelerated to get done. We think that it will not necessarily allow the public to have an opportunity to know what's in those bills, much less members of the body who are going to have to vote and pass these bills."
DFL leaders insist they're on schedule and have plenty of time to pass the remaining bills. With plans for a full weekend of floor sessions, House Majority Leader Erin Murphy of St. Paul said she's confident that the budget work will be completed on time. The deadline is midnight Monday.
Gallery
1 of 1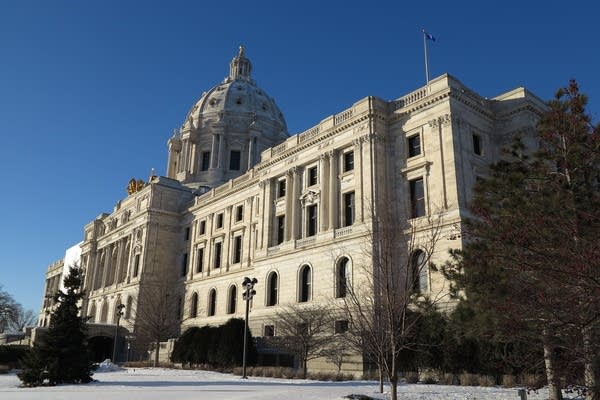 Your support matters.
You make MPR News possible. Individual donations are behind the clarity in coverage from our reporters across the state, stories that connect us, and conversations that provide perspectives. Help ensure MPR remains a resource that brings Minnesotans together.