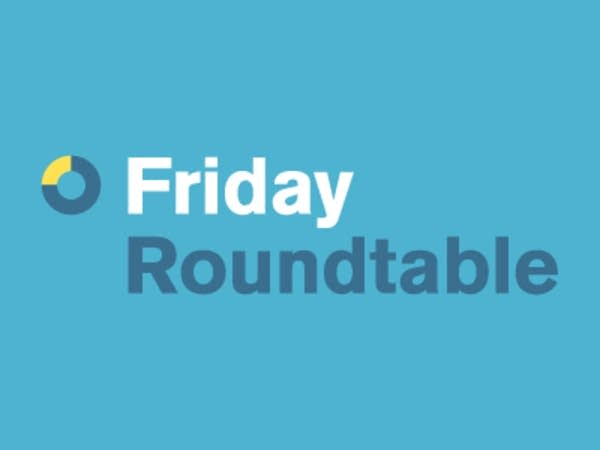 This week on the Friday Roundtable, Jim Wallis of Sojourners joins Kerri Miller and two local faith leaders to discuss new book, "On God's Side." When political discourse is marked by bitter partisanship, how and where can people of different faiths and political ideologies find common ground?
BOOK PICKS FROM OUR ROUNDTABLE GUESTS
Jim Wallis: Baseball as a Road to God and Our Divided Political Heart
Marcia Zimmerman: Switch: How to Change Things When Change is Hard
Paul Slack: The Peacemaker: A Biblical Guide to Resolving Personal Conflict
LEARN MORE ABOUT "ON GOD'S SIDE"
• Jim Wallis explains why he wrote about religion and the idea of "the common good"
"I sought to explore the biblical and theological roots of the idea, and then apply it to the most basic questions of economic trust, the role of government, civility, renewing democracy, globalization, conflict resolution in a violent world, and, of course, what our faith can contribute to the common good with the world as our parish." (The Sojourners website)
• An excerpt from Wallis' book
"Christianity is not a religion that gives some people a ticket to heaven and makes them judgmental of all others. Rather, it's a call to a relationship that changes all our other relationships. Jesus told us a new relationship with God also brings us into a new relationship with our neighbor, especially with the most vulnerable of this world, and even with our enemies." (MSNBC)
• Review of "On God's Side"
"Across 14 chapters in the nearly 300-page tome, Wallis calls for civil and open-minded discourse among and between religious, political and economic factions to create solutions to problems for the benefit of everyone. In the first chapter of the book, which he aptly titles, 'A Gospel for the Common Good,' Wallis challenges the religious community to think beyond its own interest." (Leonardo Blair in The Christian Post)