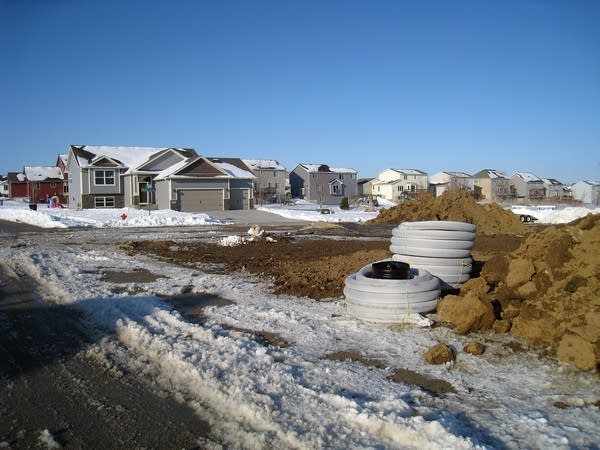 After seven roller coaster years, a real recovery in home building and housing values may be here.
In the Twin Cities, the data point in the right direction. The supply of homes for sale is at a 10-year low, and the bidding wars are back.
The signs are there nationally, too. A recent report from the research group CoreLogic found home prices making their biggest year-over-year gains in more than seven years.
But the numbers have looked rosy before, only to see the market stall in the haphazard economic recovery. Back in December 2009, the Minneapolis Area Association of Realtors looked at local data and saw signs the market was on "recovery road." It was premature.
Some fear the latest national numbers are deceiving, that the growth may be due to banks buying and selling foreclosed properties.
"Pry between the boards of the housing recovery and the termites start crawling out," Heidi Moore, U.S. finance and economics editor with the Guardian newspaper, wrote recently.
"Here, you'll find some old villains of the last housing bubble, crawling on the same properties. There are the house-flippers and the financial institutions, the foreclosure players that regenerate whenever there is a boom. In this case, they may be creating the boom themselves."
So what is the current state of the U.S. housing market, and should we worry about another housing bubble?
Moore joins us to talk housing along with Nicolas P. Retsinas, a senior lecturer in real estate at Harvard Business School.
LEARN MORE ABOUT HOUSING AND THE RECOVERY:
• The U.S. Housing Market: Home Improvement Is Real
"Whenever housing came to a grinding halt, hundreds of thousands, perhaps millions, lost their job as a result. Today, however, housing is making a renaissance which is good news for the economy." (Forbes)
• Don't be fooled by the false economic recovery
"After five years of unemployment, government deficits and financial struggle, every American wants to call it a recovery and call it a day. That's why some optimistic economic data this week seem to have messianic importance ... But if evil has one power, it is the power of illusion, to mask reality. And, in this case, that is also the power of the positive economic data." (The Guardian)