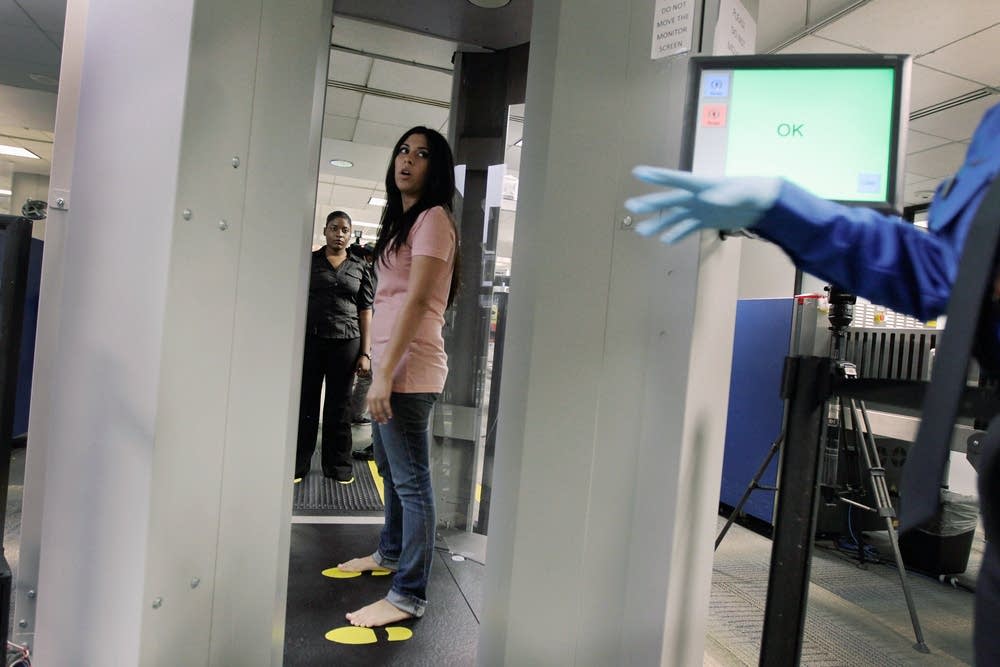 The Transportation Security Administration employee who selects you for special screening at the airport is supposed to have a good reason for doing so. But is it true?
According to a recent federal report, the agency has never studied the effectiveness of its own billion-dollar effort and does not have a centralized training program to ensure that passengers aren't being chosen for illegal reasons, such as race or religion. As reported by the New York Times, "As a result of the T.S.A.'s ineffective oversight of the program, it 'cannot ensure that passengers at U.S. airports are screened objectively,' the report said."
Some TSA employees say they believe screeners have engaged in racial profiling.
The agency also suffered a recent public-relations lapse when it reversed its ban on small knives, and then under pressure reversed its reversal and banned them again.
We look at airport security and ask how good it is and what might be done to improve it.
LEARN MORE ABOUT AIRPORT SECURITY:
• Challenge: Airport Screening Without Discrimination
"When Richard Reid boarded the flight, according to the testimony of the flight attendant that stood at the door, her intuition led her to suspect Richard Reid that there's something very wrong with him. And she stopped him at the door, she looked at his boarding card and when she saw the name Richard Reid, suspicion disappeared. And then when he answered some special question in perfect English accent, he became completely innocent in her eyes. So if we needed to prove why racial profiling doesn't serve us well, then there it is." (NPR)
• TSA tactics: Not so sharp
"The TSA formally backed off last week from its plan to allow pocketknives on airplanes. The agency reasoned that small knives have been permitted on board in Europe for years without problem and the ban wasted screeners' — and passengers' — time. The plan wasn't all that unreasonable, but supporters and opponents of the policy change agree that, in the end, the effort didn't have a chance, thanks to some serious political missteps by its own supporters." (Al Kamen, The Washington Post)
• Your ticket now says if you can speed through TSA security
Delta, United and US Airways are now alerting qualified passengers to their PreCheck status with a "TSA PreCheck" alert on mobile and paper boarding passes. That's because passengers eligible for TSA's PreCheck program offering expedited security screening at 40 airports are sometimes unaware of their status and unsure of which checkpoint line to join. (NBC News)