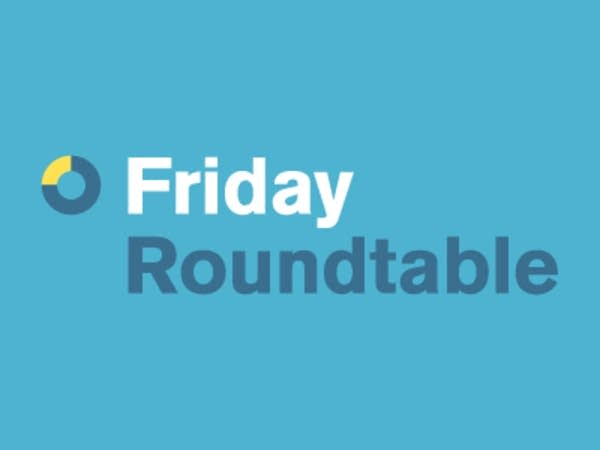 This week we've asked our panel of guests to come with the topics they'd like to discuss. We'll hear about the rise in entrepreneurship, what being a majority-minority nation will mean for criminal justice and education, and revelations about surveillance by the NSA.
BOOK PICKS FROM OUR GUESTS
John Radson: Remembrance of Things Passed by Marcel Proust, The Seige by Arturo Perez-Reverte and Mediterranean Winter by Robert Kaplan.
Sarah Walker: The Glass Castle by Jeannette Walls
Nate Garvis: The Andalucian Friend by Alexander Soderberg
LEARN MORE ABOUT THIS WEEK'S TOPICS:
• The Rise of The 1099 Economy: More Americans Are Becoming Their Own Bosses
"While the economy has been miserable for small business, and many larger ones as well, the ranks of the self-employed have been growing. According to research by Economic Modeling Specialists International, the number of people who primarily work on their own has swelled by 1.3 million since 2001 to 10.6 million, a 14% increase." (Joel Kotkin, Forbes)
• 7 of 15 Most Populous U.S. Cities Are Majority-Minority

"Seven of the nation's 15 largest cities are majority-minority people of color, according to a recently released analysis of census data.
Among those seven are New York and Los Angeles, the two most populous cities, with 8.24 million and 3.81 million residents, respectively.
In 2010, 68.5 percent of L.A.'s residents were members of a group considered a racial or ethnic minority; 51.2 percent of New York's residents were, census numbers show." (National Journal)
• FBI Director Robert Mueller testifies about Edward Snowden's leak of information on NSA surveillance programs.