Residents of a quiet northeast Minneapolis neighborhood learned Friday that one of their longtime neighbors may have a very dark past. The Associated Press reports that 94-year-old Michael Karkoc commanded a Nazi-led military unit during World War II that was responsible for the massacre of civilians.
The Associated Press reports in 1943, Karkoc of the Ukraine collaborated with Germany's Nazi SS to form an allegiance against a common enemy - communist Russia. AP reporter David Rising, who co-authored the story, told MPR News that Karkoc helped form what was called the Ukranian Self-Defense Legion. However, Rising said records show the group did more than fight the Russians.
"They were...involved in reprisal attacks - killing women and children in Polish villages and also in the suppression of the 1944 Warsaw uprising they would have been fighting the Polish home army. Which, in and of itself, is an anti-Soviet group," Rising said. "So it's kind of hard to say they were only in it to fight the Soviets."
Rising said he found no records directly tying Karkoc to the atrocities. However, he said Karkoc lied about his past in order to enter the United States. He said Karkoc has been hiding in plain sight in a single-story home in a northeast Minneapolis neighborhood for more than half a century.
• Photo gallery: Former Nazi SS commander Michael Karkoc
• Neighbor describes Karkoc as 'jovial and stuff'
• Jewish group seeks Karkoc investigation
• Edgars Inde: 1988 case was previous discovery of Nazi in Minn.
• Video: Citizenship can be revoked, attorney says
• Holocaust museum: Search for perpetrators
• News Cut: Two soldiers. Two legacies
A man who answered the door at the house did not identify himself and shooed away reporters. Neighbors down the block were also reluctant to speak about Karkoc. Neighbors who would talk said Karkoc appeared to be a regular guy. Neighbor Myron Kudanovych said Karkoc did things people in his neighborhood usually do, such as mow his lawn, hold impromptu sidewalk chats and go to church.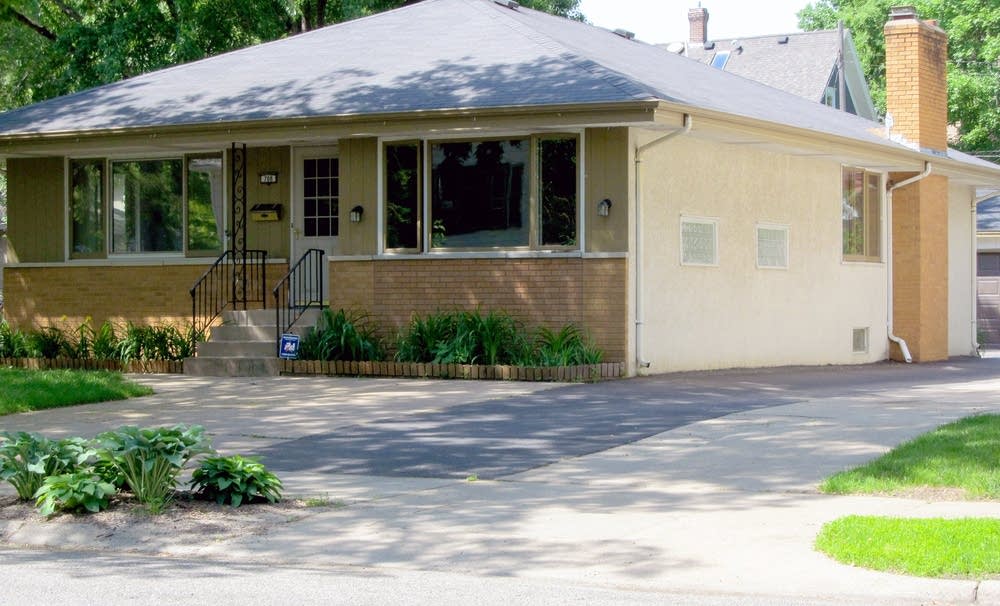 "He was very active in the church. He was always in the brotherhood -- meaning he was the head of the church... by election," Kudanovych said. "His family was always at church. They were in the choir, so they were very active churchgoers."
Kudanovych sighs heavily as he considers the news that his neighbor allegedly collaborated with the Nazis during World War II. Kudanovych said his own parents were persecuted by the Nazis during the war. His father, a Polish National Guard soldier was captured and imprisoned in several concentration camps. Kudanovych said his mother was locked in a Nazi work camp.
Neighbor Janine Munson said the news is particularly shocking because the neighborhood is full of Holocaust survivors. One survivor lived across the street from Karkoc, she said.
"I would say every block has a couple Holocaust survivors living on it," Munson said.
The Associated Press story has led to calls for Karkoc's deportation and prosecution for his alleged crimes. U.S. Rep. Keith Ellison said he wants the U.S. Department of Justice to launch an investigation to determine if Karkoc is eligible for deportation.
If Karkoc lied about his past in order to obtain entry into the U.S., he should undergo deportation proceedings, said Steve Hunegs, executive director of the Jewish Community Resource Center of Minnesota.
"Certainly if he's deported, he's likely to face charges in Germany for the crimes he did allegedly commit," Hunegs said. "I think it's perfectly appropriate, in the name of justice that he face denaturalization and deportation."
This is not the first time that a Minneapolis resident has been accused of crimes during World War II. In 1988, the Justice Department filed a lawsuit against south Minneapolis resident Edgars Inde, a native of Latvia. The suit alleged that Inde belonged to a police commando unit that assisted the Nazis in killing unarmed Jews and other civilians in Latvia in 1941 and 1942, and that Inde assisted in the persecution of thousands of Jews and others.
As MPR News reported in 1988, the lawsuit was the first step toward revoking Inde's citizenship and deporting him. The lawsuit said Inde misrepresented and concealed his past, or he would not have been eligible for citizenship.
Inde reportedly died before the court ruled in his case.
The Justice Department will not say whether it is investigating Karkoc, but in a statement, wrote, "As a general matter the Department of Justice continues to pursue all credible allegations of participation in World War II Nazi crimes by US citizens and residents."