Health care town hall meeting set for Tuesday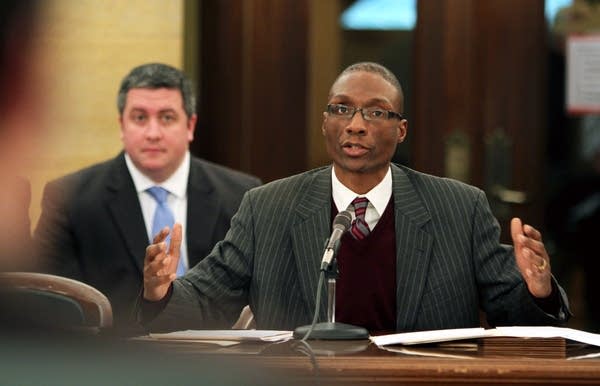 Several DFL lawmakers will hold a health care town hall meeting Tuesday to explain how the new health care law will affect Minnesotans and answer their questions.
One of those lawmakers, Sen. Bobby Joe Champion of Minneapolis, said there has been a lot of anxiety surrounding the health care law and he hopes the forum will quell some of those fears.
"People are usually most afraid of the unknown," Champion said. "So if they don't know something, this is new, this has never been done before, so people are a little bit anxious. We want to be able to answer their questions, decrease that level of anxiety but increase their level of awareness and therefore motivate them to share with their friends and neighbors."
Champion said the forum was intended to ease the fear and uncertainty surrounding the health care law, particularly how Minnesotans might use the new online insurance marketplace.
The marketplace, MNSURE, will allow Minnesotans to enroll in health coverage including government programs and commercial insurance starting this fall for coverage that begins Jan. 1.
"There are so many misrepresentations and people being so uncertain as to what it's going to look like, feel like and be like," Champion said.
The meeting will be held at the Minneapolis Public Schools' Davis Center, Northgate Cafe, from 5:30 to 8 p.m. Tuesday. Dinner will be served 5:30 to 6 p.m.
Other speakers will include Sen. Tony Lourey, DFL-Kerrick, who co-authored the state's law carrying out the federal health care law, and Alfred Babington-Johnson, founder and CEO of Stairstep Initiatives.
Gallery
1 of 1