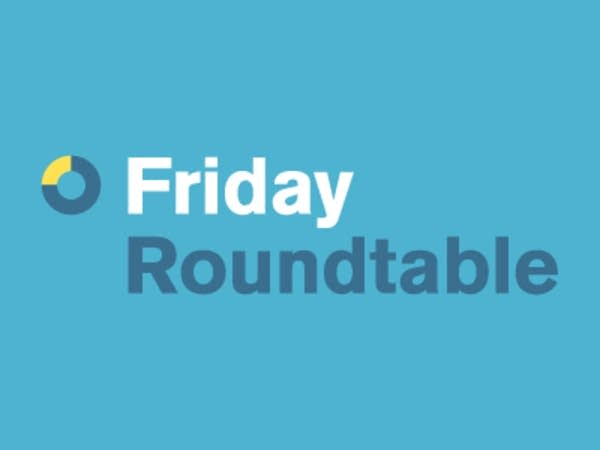 Roundtable guests used words like "egregious" and "hubris" to describe former Rep. Anthony Weiner's latest sexting scandal.
Weiner, who was forced to resign his House seat for having sent sexual messages and photos to women online, is running for mayor in New York City. A new series of revelations shows that he continued his online conduct after leaving office.
Mike Zipko, a Republican consultant, said, "It's almost like a reality show for another section of the population. It's 'Real Housewives of the Political Scandals,' or something like that."
"But I didn't willingly tune in to see this drama," replied host Kerri Miller.
"But you keep going back," Zipko said.
Javier Morillo, a labor activist, said he had trouble with the public perception of Weiner's wife, Huma Abedin, as a powerless spouse with no choice but to stand beside her husband.
"Everyone has very complicated marriages and relationships," Morillo said. "People make all kinds of decisions, and in marriages all the time, people decide what I'm willing to put up with and what not. She's a very smart woman. I refuse to read her as passive. She chose to be there. She chose to be at the press conference."
He said Weiner was displaying a peculiarly male kind of political hubris. "I find fascinating but also vile ... Why drag us all through this? Why are you so special that you can't wait a few years to work things out before you run again, for us to forget it?"
Kathryn Pearson, a political science professor, said it was "egregious" that Weiner coverage is dominating the news about the mayor's race. "We'd have to do some serious investigating to find out anything about the mayoral candidates' positions on issues of importance to New York," she said. "But everyone in the country knows" about this.
"This is a sideshow that's gotten to center stage, and it's really disheartening, because already the public is so disenchanted with politicians," she said. "When the majority of them are not doing this stuff."
Morillo added, "My personal beef is that he picked a Latino first name, Carlos Danger. His name while sexting on the Internet was Carlos Danger. Slate.com has a name generator — you can go online and figure out what your sexting name would be. And several of my friends, their [sexting] first name was Javier. So Anthony Weiner's ruining my life, too."
WHAT THE ROUNDTABLERS ARE READING:
Mike Zipko: "Silken Prey by John Sandford and "Bad Monkey by Carl Hiaasen
Kathryn Pearson: "Women in the Club" by Michelle Swers and "Healthy Sleep Habits, Happy Child" by Marc Weissbluth
Javier Morillo: "Attempting Normal" by Marc Maron and "What Then Must We Do" by Gar Alperovitz