Map showcases notable Minnesota authors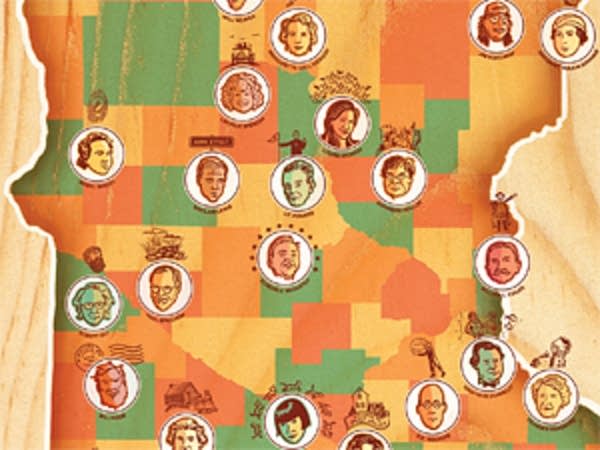 Some of Minnesota's most notable authors are featured on a new map of the state that highlights its legacy of literature.
Minnesota Historical Society book curator Patrick Coleman helped create the free map.
He said in choosing authors, he weighed the number of awards they won, how much they had produced or their popularity.
• Download the map by clicking here
"If an author has lived in Minnesota long enough to have been influenced by Minnesota and its culture, or have lived here long enough to have influenced Minnesota culture, those are the most things," Coleman said. "More important than being born here."
The map pinpoints areas associated with the state's most notable authors and includes biographical information and pictures.
Coleman said some may be unfamiliar.
"When you have to narrow it down to about a hundred characters it's pretty tough," he said. "I wanted to make sure we got some of these people who in their time were highly thought of and who people thought would be -- you know, have the lasting staying power that F. Scott Fitzgerald had but somehow didn't."
Coleman created the map with help from the Friends of the St. Paul Public Library to mark the Minnesota Book Awards' 25th anniversary. Funded by a $2,500 grant from Explore Minnesota, the state's tourism bureau, it is available in local public libraries and bookstores.
Gallery
1 of 1
Gain a Better Understanding of Today
MPR News is not just a listener supported source of information, it's a resource where listeners are supported. We take you beyond the headlines to the world we share in Minnesota. Become a sustainer today to fuel MPR News all year long.