Disruptive business model: Sharing stuff, not owning it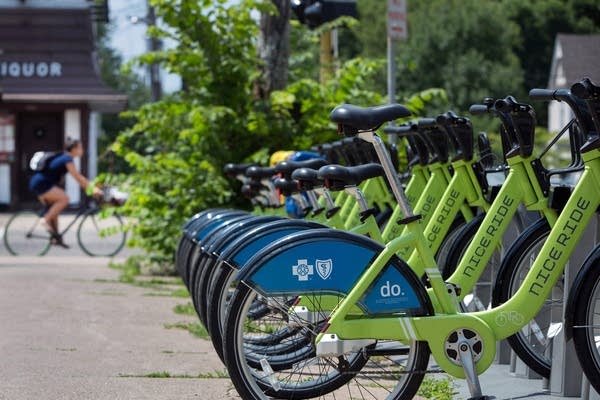 Sharing, while perhaps not a popular idea among the toddler set, is the next big thing in economics.
Citing services like Nice Ride and Zipcar, a recent article in Thirty Two magazine observed the trend in Minnesota:
"The sharing economy leverages the power of online social networks and smartphones to provide a new way for old business models to thrive. No longer just the stuff of pioneer villages and hippie communes, everyday people are sharing, lending, trading, bartering, and swapping goods via peer-to-peer exchanges instead of owning them--and disrupting outdated patterns of consumer behavior at the same time, whether they know it or not."
This emerging business model, the so-called "sharing economy" (also known as collaborative consumption) is based on the notion that sharing goods or services is better than outright ownership.
It's a small but rapidly growing segment. Forbes recently estimated that "the revenue flowing through the share economy directly into people's wallets will surpass $3.5 billion this year, with growth exceeding 25%. At that rate peer-to-peer sharing is moving from an income boost in a stagnant wage market into a disruptive economic force."
Author Lisa Gansky and Professor Arun Sundararajan of the Stern School at New York University join The Daily Circuit to discuss collaborative consumption.
LEARN MORE ABOUT THE SHARING ECONOMY:
• The rise of the sharing economy
"Technology has reduced transaction costs, making sharing assets cheaper and easier than ever -- and therefore possible on a much larger scale. The big change is the availability of more data about people and things, which allows physical assets to be disaggregated and consumed as services. Before the internet, renting a surfboard, a power tool or a parking space from someone else was feasible, but was usually more trouble than it was worth. Now websites such as Airbnb, RelayRides and SnapGoods match up owners and renters; smartphones with GPS let people see where the nearest rentable car is parked; social networks provide a way to check up on people and build trust; and online payment systems handle the billing." (The Economist)
• Welcome to the 'Sharing Economy'

"The idea was to create a global network through which anyone anywhere could rent a spare room in their home to earn cash. In homage to its roots, they called the company Airbnb, which has grown so large, so fast that it is now the equivalent of a major global hotel chain -- even though, unlike Hilton, it doesn't own a single bed. And the new trend it set off is the 'sharing economy.'" (Tom Friedman, columnist at The New York Times)
• Some questions for Tom Friedman on the sharing economy
"I am as enthusiastic as anyone about the potential for the sharing economy to reduce society's consumption of scarce resources, but our economy as currently constructed is based on getting people to consume more. There are bound to be losers in the sharing economy. How bad will the carnage be?" (Andrew Leonard, Salon)
Gallery
1 of 1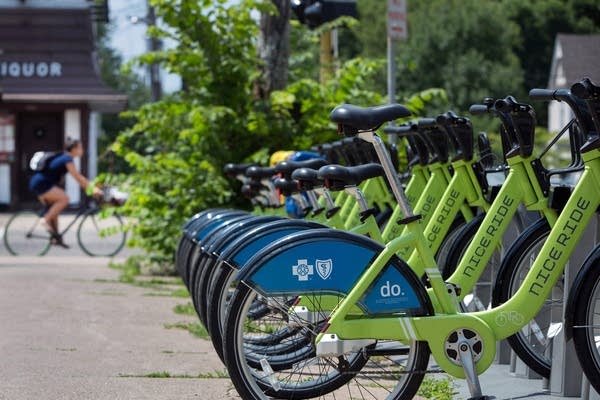 Your support matters.
You make MPR News possible. Individual donations are behind the clarity in coverage from our reporters across the state, stories that connect us, and conversations that provide perspectives. Help ensure MPR remains a resource that brings Minnesotans together.