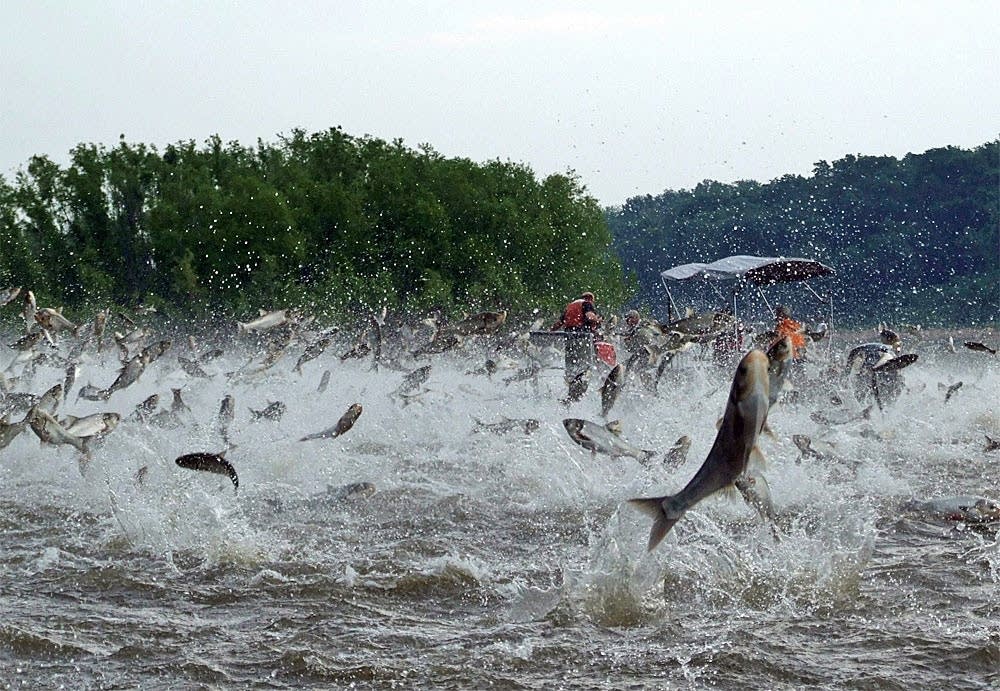 The Minnesota Department of Natural Resources says the discovery of an Asian carp 20 miles north of Winona signals an expanding reach for the invasive species.
The carcass of a silver carp, which is one of four Asian carp species threatening the Mississippi River, was found on a dam abutment by a U.S. Fish and Wildlife worker on Aug. 9, said DNR Invasive Fish Coordinator Nick Frohnauer.
"Our best guess is that the fish leaped up onto the abutment and wasn't able to get back into the water," Frohnauer said.
Asian carp have been discovered in other parts of the Mississippi and St. Croix rivers and Lake Pepin, but this discovery is the farthest upstream that a carp has been found and documented by the DNR.
"Finding a single individual isn't a cause for panic," Frohnauer said. "But it makes us aware and keeps us on point that silver carp are still moving, and we have to keep progressing in our actions against these invasive species."
The agency has not documented any cases of Asian carp naturally reproducing in the state.
Asian carp can grow to 60 pounds. They're able to leap high out of the water, which Frohnauer said could be one way that the fish bypass some barriers like dams.
The DNR is updating its action plan to deal with Asian carp. The agency says invasive carp species eat huge amounts of food, depriving native fish, larvae and mussels of plankton and detritus.