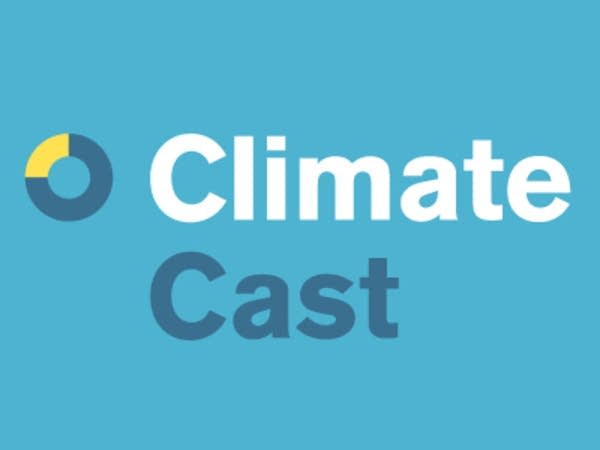 New drought information suggests that Minnesota might be moving toward a "wet-dry" climate like that in parts of Africa, says Paul Huttner, senior meteorologist for MPR News.
The U.S. Drought Monitor, released Thursday morning, said that more than half of Minnesota is in drought, some of it severe — "basically between Wilmar, St. Cloud and the Twin Cities, that bull's-eye right in the central part of Minnesota," Huttner said.
"That drought was wiped out this spring," Huttner said. "All of the Midwest was pretty much drought-free. The rains shut off about July 1, and since then ... the drought is back, and it's back in a big way. The Midwest just this last week went from 7 percent drought to 25 percent drought."
"Crops are yellowing across Minnesota," he said.
"This sort of light-switch climate change that we have in Minnesota, where we go from drought to flood back to drought. There just doesn't seem to be a middle ground lately," he said. "There are parts of the world where they have what's called a wet-dry climate. Where part of the year is wet, part of the year is dry. Minnesota has not been in that category, but we're starting to see trends where we're starting to see the first half of the year wetter in Minnesota, the second half drier. This has been fairly pronounced over the last few years.
"We don't know what climate change will do to Minnesota overall in the long run exactly, but this is one trend that seems to be emerging."
Also in the news Thursday was a new report from the National Wildlife Federation, describing the threat to freshwater fish from climate change.
Amanda Staudt, one of the authors of the study, told Paul and Kerri that "one thing we know is that climate change is warming our lakes and rivers and streams. And as anyone who's ever owned a goldfish can tell you, fish are really sensitive to temperature. So this warming is going to mean that some of the habitat is going to be lost to fish that are currently present in Minnesota."
One species at particular risk, she said, is the cisco, which is an important food source for walleye, pike, muskie and lake trout. Cisco are now found in 600 Minnesota lakes, but warming may shrink its habitat to 200 lakes.
"A lot of times we think about the impact of these [temperature] extremes on people, but they also are affecting our fish," she warned.
A new report from the National Wildlife Federation describes the threat to freshwater fish from the effects of climate change.
The report, called "Swimming Upstream: Freshwater Fish in the Warming World," highlights the impact climate change might have on fish habitats.
Stephanie Hemphill of MPR News reports that "The report says global warming causes more extreme droughts, storms, wildfires, and floods — all of which can kill fish. Shorter winters with less snow and ice cover can reduce stream flows throughout the year."
MPR News Senior Meteorologist Paul Huttner joins Kerri Miller to talk about the report.