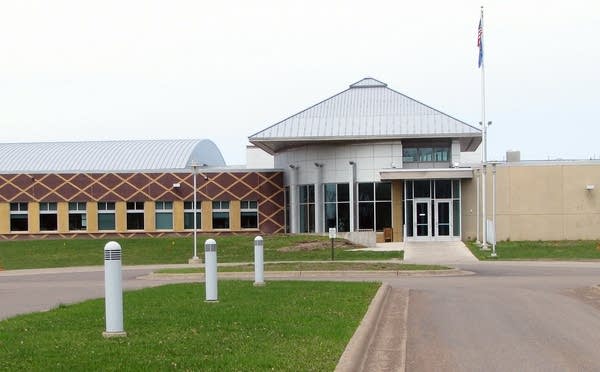 For the first time, state officials have acknowledged that a group of sex offenders detained indefinitely under civil commitment could live in a less secure location.
State Human Services Commissioner Lucinda Jesson announced today that her department will develop alternative, less-restrictive placements for sex offenders who have completed their prison sentences but have been committed to state facilities because judges believe they are too dangerous to release.
Jesson is recommending that a Supreme Court appeals panel approve the transfer of six "intellectually disabled," people at the state's Moose Lake compound to the Minnesota Specialty Health System facility in Cambridge, about an hour north of the Twin Cities.
"These are clients who I think are going to be much better served in a smaller setting with treatment that's geared toward them," Jesson said. "And while they need some security, they don't need the extensive security that many other [Minnesota Sex Offender Program] clients need."
The Department of Human Services houses 690 sex offenders in prison-like facilities. Many are housed at the Moose Lake compound, which is surrounded by two barbed-wire-topped fences. Sex offenders are supposed to receive voluntary treatment.
The Cambridge facility is licensed for 16 beds. It currently treats nine people who need psychiatric services.
Jesson said her department will move the six patients to community programs by February and make security upgrades to the Cambridge facility.
She said DHS officials also are evaluating others at Moose Lake who could be transferred to Cambridge.
"We are looking at medically needy clients as well, people who are mobility impaired, who are using wheelchairs, walker [or] who really need assisted-living services," Jesson said. "People who are perhaps at the end of their life or really are suffering from cancer. Those sorts of clients that could served in a secure setting but they don't need the security of Moose Lake."
The announcement comes as the state of Minnesota faces a federal class-action lawsuit that charges the sex offender program is unconstitutional, in part because it offers no clear path to release. The state created the program 18 years ago but did not successfully release an offender until last year. DHS officials are recommending the conditional release of two others.
William Mitchell College of Law Dean Eric Janus said this is the first time the state has recognized that not all sex offenders detained under civil commitment need to be kept in high-level security.
"I wish they had moved forward 15 years ago," Janus said. "The civil suit represents the reality, which is this program is broken and is vulnerable to attack. And I think that the state is operating with that reality in mind as it should and should have over the past years."
Lawyers representing offenders in the class action suit say they applaud Jesson's actions. But they say those actions are far too limited.
The lawyers say many others in the Minnesota Sex Offender Program need not be kept in such harsh conditions.