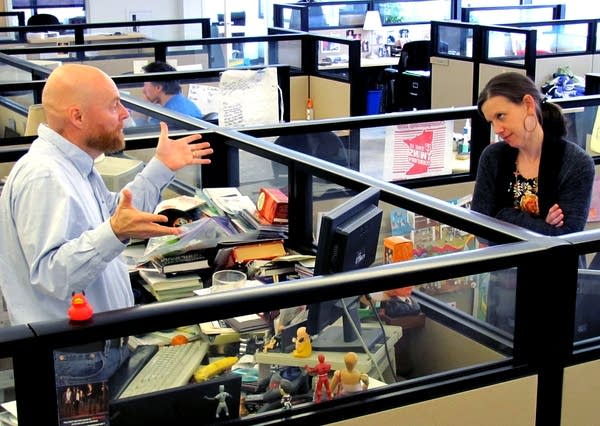 If movie going is part of your weekend plans, you now have some good leads, thanks to the Cube Critics, Stephanie Curtis the Movie Maven and arts reporter Euan Kerr.
Salinger
Informant
They regularly tweet, too. Follow them on Twitter and subscribe to their podcast on iTunes.
"Cube Critics" was created and produced by Chris Roberts. "The Cube Critics" theme was written by Chris Roberts and produced by Marc Sanchez. Music performed by Marc Sanchez and Chris Roberts.