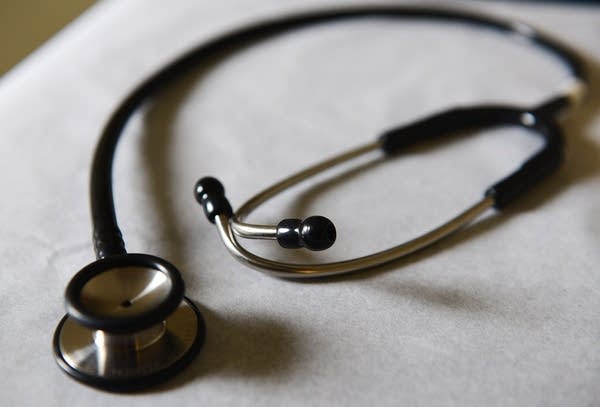 Minnesota's health insurance exchange, MNsure, launches today along with similar programs across the country. But that doesn't mean you have to rush to a computer to sign up if you are uninsured.
President Obama and health insurance experts are calling it a soft launch as glitches and other problems are sorted out. The insurance plans won't go into effect until Jan. 1.
Evan J. Albright, a contributing editor for insidePatientFinance, recommends you "take a breath, relax, and don't plan on selecting a health insurance plan for the first month the health insurance exchanges are live":
We recommend consumers head to their respective exchange website sometime after Oct. 7 with the goal of finding a plan to buy sometime in November. You might not want to wait until December to actually buy the insurance, because those who did procrastinate may very well flood the site, slowing its response (if not crashing it), in order to have insurance in place for the Jan. 1 start date.
On The Daily Circuit, we look back at the Massachusetts exchange launch in 2006.
From Politico:
Jon Kingsdale, who ran the Massachusetts exchange and is now a director at the Wakely Consulting's Boston office, said people in that state had an average of 18 interactions — web visits, e-mails or phone calls — before they actually bought coverage.

"It's not going to be sudden, immediate enrollment," Kingsdale said of the Affordable Care Act. "I would expect very little enrollment in October for benefits that don't start until January."

In Massachusetts, about 10,000 new, subsidized enrollees signed up each month over the first 15 months. The biggest spike came in the last two months before the mandate kicked in, Kingsdale said.
LEARN MORE ABOUT MNSURE:
• MNsure 101: Your guide (MPR News)
• Reports find potentially serious problems, but MNsure director says health exchange is a go
Despite internal documents identifying potentially serious problems, the head of Minnesota's new health exchange expressed confidence Thursday that the system will go online Oct. 1 with at least barebones functions. (MinnPost)
• 14 questions and answers about MNsure
MNsure Executive Director April Todd-Malmlov joined MPR News for an online chat and answered questions submitted by the audience. (MPR News)