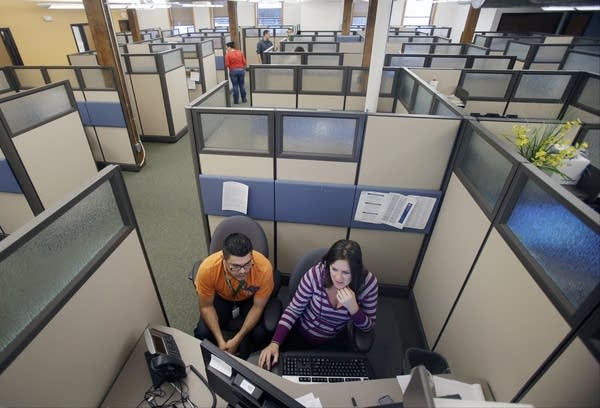 Open enrollment through MNSure and other healthcare insurance exchanges around the country started more than a week ago, but the online launches have been plagued with some glitches that frustrated potential buyers.
In Minnesota, MNsure officials say issues with the federal elements of the site are still affecting some users.
• MNsure 101: Your essential guide
• Video: Explaining the Affordable Care Act
• Search: Can I keep my doctor?
From MPR News:
The flood of criticism on the site's start earned MNsure's mixed reviews from the board's vice chairman, Pete Benner, a former state employee union leader who for decades has advocated affordable health care.

Benner said the good news is that MNsure is up and running, which in his words, is "a big deal." The not-so good news, he said, is the rollout was rockier than he would've liked.

"[It] sounds at this point that most of that is due to connections to the feds, not to the design here in Minnesota," he said. "But to the end user that doesn't matter, right? If the experience was not good, the experience was not good."
It wasn't clear if problems experienced across the country came from demand or site problems, according to a New York Times report. More than 2.8 million people visited the main federal exchange, HealthCare.gov on the first day, according to federal officials.
More from The New York Times:
Federal and state officials had promised for months that the exchanges would be ready for heavy use by Oct. 1, and had run numerous tests to ensure that the complex systems would work properly from the start...

A trouble-plagued start, accompanied by the complaints of frustrated consumers, may undermine political support for the law and discourage people from signing up.
On The Daily Circuit, we'll look back at the first week of insurance exchanges and compare Minnesota to other states running their own sites.