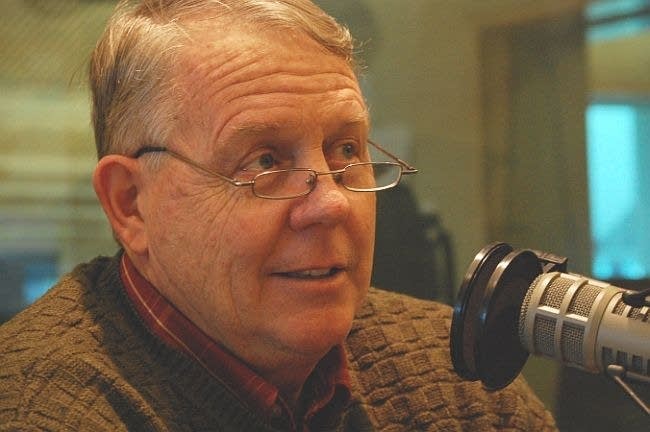 University of Minnesota Climatologist Mark Seeley says that most Minnesota weather observers are reporting a warm, wet start to October. "Average temperature for the first ten days of the month is ranging from three to six degrees warmer than normal in most places," Seeley reports. "In fact nine of the first 10 days of the month have recorded above normal daily temperatures with many afternoon highs in the 70s. Most agricultural counties in Minnesota have yet to report an autumn killing frost, extending the growing season. The warm temperatures have also helped reduce the harvest moisture of crops, reducing farmer drying costs prior to storage."
Seeley is also looking forward to a lecture next week by former astronaut Piers Sellers, who will speak about "The Race to Understand a Changing Planet." The Oct. 17 event is free.
MPR listener question: "Most of southern Minnesota has yet to experience a season ending frost this fall. We have certainly been enjoying late season vegetables from our garden in Waseca. When do you think the first frost will arrive?"
Mark Seeley's Answer:"We have certainly had a prolonged and warm fall season so far. Forecast models suggest that you may get a frost in the Waseca area next Wednesday or Thursday, October 16-17. So that may be the end of your growing season. Those dates are about 16 days later than normal as your median autumn frost date at Waseca is October 1st. This kind of makes up for the late spring frost you had at Waseca on May 12 this year which was about 13 days later than your median last date for frost in the spring."
MPR's Cathy Wurzer talked to Seeley about the wet start to October and the prospect for good leaf peeping this weekend.