As forklifts carry loaded pallets through a sprawling warehouse complex in Minneapolis, Richard Murphy points to hundreds of products, from medical supplies to industrial parts.
"We don't own any of these goods," said Murphy, president and CEO of Murphy Logistics, a 109-year-old family business. "We're a service company. Technically we're known as a third-party logistics provider."
Murphy and other providers of storage and warehousing services to other businesses are worried about a new warehousing sales tax scheduled to affect their businesses on April 1.
Business owners hope state lawmakers repeal the tax, and two other new business-to-business sales taxes the Legislature passed into law earlier this year: taxes on business equipment repair and telecommunications equipment purchases, which took effect in July.
They want them repealed, and are trying to convince state lawmakers to take quick action when the next legislative session begins in February. But Gov. Mark Dayton and DFL legislative leaders aren't making any promises.
If the warehousing sales tax remains, Murphy said many of the firms that use his warehouse have made it clear that they won't pay it. With that in mind, he's been looking at other options.
"I actually went to a meeting at the invitation of [Wisconsin] Gov. Scott Walker and his entire staff," Murphy said. "I met them in Osceola with a few other businesses about a month ago [so they could] tell us about the Wisconsin story and those kinds of things. Plus, I've had a call from the mayor of Hudson.
"Obviously the regional real estate development agencies are coming after us, and I'm not the only one," he said. "Others in my industry are getting the same attention."
The Minnesota Chamber of Commerce is leading the charge against the three sales taxes. The taxes are hurting businesses, said Laura Bordelon, the chamber's senior vice president for advocacy.
"Many of these companies compete regionally, compete nationally, and having this additional almost 7 percent increase in their costs makes it that much harder for them to produce the goods and services that they provide to others," Bordelon said.
Earlier this year, business leaders convinced Dayton to abandon a much broader sales tax expansion, but DFL Senate leaders later revived the three business-to-business taxes.
Bordelon thinks there's growing bipartisan support for repeal next year. Several Republicans and a few Democrats introduced repeal bills during a one-day special session in September, even though the agenda was limited to a disaster relief measure.
Dayton doesn't like the taxes, but he said earlier this month that he won't propose any budget changes until he sees the February economic forecast.
"I intend to wait until then to make any commitments to anybody," the governor said.
Dayton also stressed that his first priority is to deliver the remaining $238 million in delayed payments to schools, money state officials held back in previous budget agreements.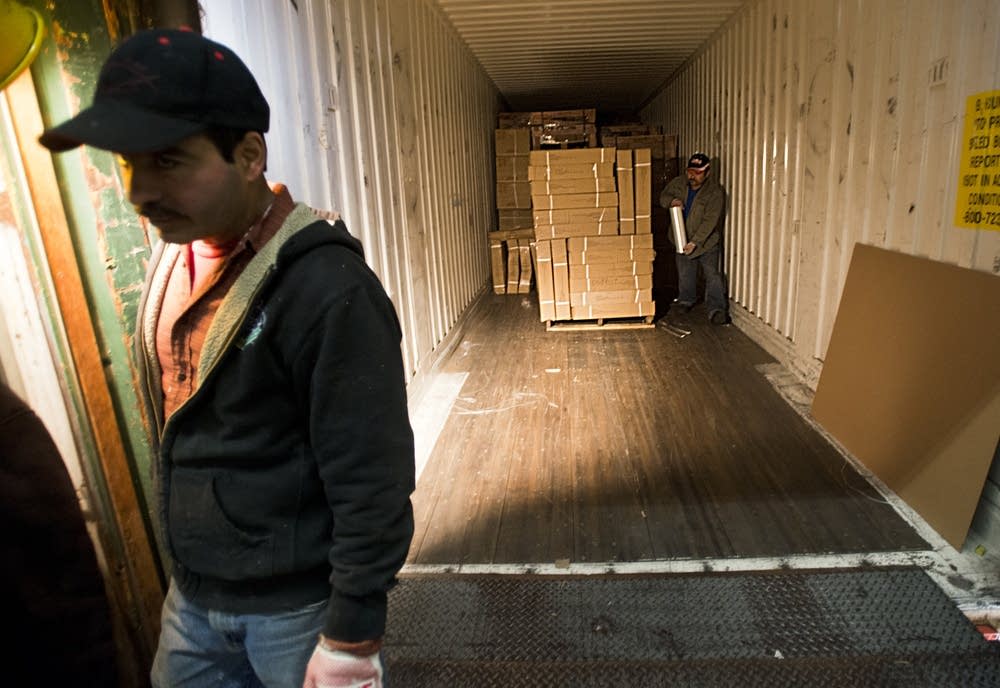 Senate Majority leader Tom Bakk is taking a similar wait-and-see approach. Bakk, DFL-Cook, said the new sales taxes -- which will bring in more than $300 million this budget cycle -- paid for important new tax exemptions on local government purchases and business purchases of capital equipment.
Bakk said he's willing to consider revisiting the sales taxes, but not at the expense of those exemptions or the state budget.
"We are not going to eliminate those taxes and then tell all of the budget divisions that spent all of last session putting a state budget together, 'well guess what? The tax committee pulled some of the money back, so you figure out where you can make cuts. '" Bakk said. "That we're not going to do. But if people have some ideas how we can replace that revenue that they think is better for Minnesota's economy, I think we're willing to have that conversation."