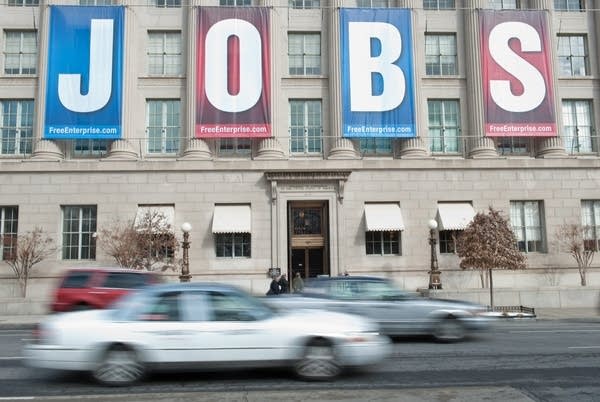 It's one thing to report that the recession is over, but another to suggest that the economy is in recovery. With unemployment gradually declining but still high around the country, economists and journalists have been cautious about declaring the economy back on track.
But there are people for whom recovery is a distant prospect. Their pre-recession lifestyle is a standard of living they never expect to see again.
The long-term unemployed know that joblessness is a pain that keeps on hurting. Research shows that an employer is less likely to hire someone who has been out of work for a long time than someone with the same resume who's become unemployed only recently.
And while the general unemployment rate is inching downward, long-term unemployment is up a staggering 213 percent.
What's the psychological impact of such persistent unemployment? The Daily Circuit takes a look at who's being left behind, and at how they are affected.
LEARN MORE ABOUT LONG-TERM UNEMPLOYMENT:
• The Long-Term Unemployment Trap Could Get Worse
The emergency support program for the long-term unemployed which was first enacted in 2008 could face big cuts with the start of the New Year, even though the recovery remains tepid and unemployment figures remain higher than at this point in any previous recession. And many experts are saying that further austerity would bring more bad news for the economy. (John Light, Moyers & Co.)
• 27 weeks and counting: Long-term unemployment in America
That long-term joblessness remains so high and has persisted for so long "suggests that there is something different about this recession and recovery," said Gregory Acs, director of the Urban Institute's Income and Benefits Policy Center. "There's a lot of aversion to hiring. That in and of itself is creating longer-term problems because more and more of the labor force has been estranged from the world of work....History teaches us that they will carry the scars of that long-term unemployment for a while." (Urban Institute)