Lawsuit seeks list of accused Duluth priests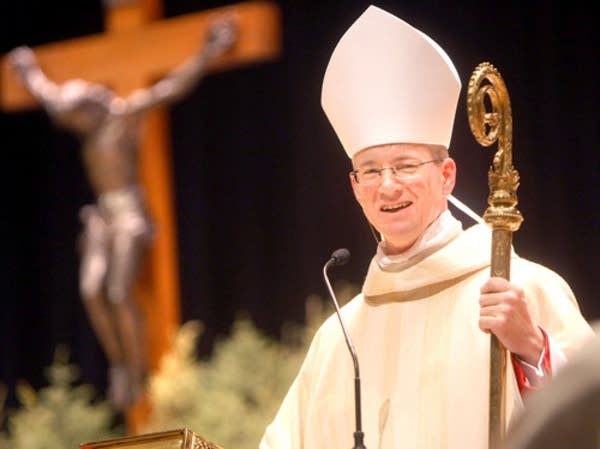 Attorneys suing the Diocese of Duluth are pressing for the release of a list of 17 priests accused of sexually abusing minors.
The request for the names came Monday in a suit filed against the archdiocese by a man who says he was abused as a child by a priest in the early 1970s. The diocese knew the priest had a history of abuse yet assigned him to the alleged victim's parish without notifying families or police, according to the lawsuit filed in St. Louis County.
"Every day, every hour that passes that these names remain quiet, and the bishop chooses to keep them quiet, puts kids at risk," said attorney Mike Finnegan. 
The list of priests accused of abuse was compiled in 2004. 
There are "no priests with known accusations of sexual abuse of children in active ministry in the Duluth Diocese," the Rev. James Bissonette, vicar general of the diocese, said in a statement.
The allegations made in the suit violate the teachings of the church, he said. 
The diocese, he added, has been "reluctant" to release the names of clergy accused of abuse out of fear of "harming those who may have been wrongly accused."
It's important "for the community to at least know who these people are," said Verne Wagner, northern director for the Survivors Network of those Abused by Priests. "It's important for other victims to realize that if they see this name of this priest, it's important for them to realize, 'I'm not the only one he did this to.'"
Earlier Monday, St. John's Abbey released a list of 18 monks who "likely have offended against minors." The Archdiocese of St. Paul and Minneapolis released its list of accused priests last Thursday.