Ride sharing company Lyft comes to Minneapolis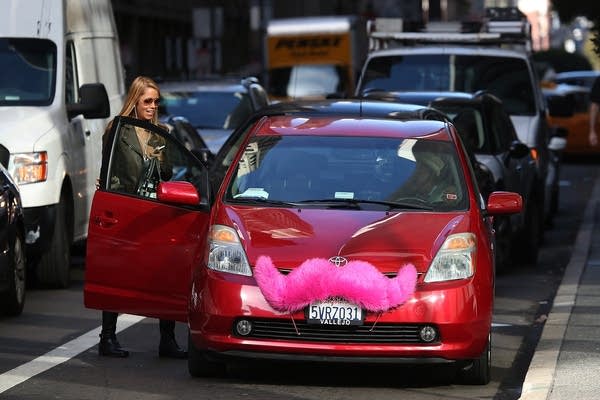 The ride-sharing company Lyft announced it is kicking off its service in Minneapolis today. However, Minneapolis officials say the company's model violates city ordinances.
Lyft allows people to use their own cars to give other people rides. Riders can use a mobile phone app to find a participating driver in their area. The company is already operating in St. Paul and about 20 other cities around the country.
Minneapolis city officials, however, say Lyft is like a taxi service and should be regulated as such.
"The point of licensing is to ensure that drivers and passengers are protected," said city spokesman Matt Lindstrom. "Customers should have confidence that the service they're using is meeting safety and other standards."
Lyft spokeswoman Paige Thelen said in a statement that the company's business model complies with city ordinances covering taxis and for-hire vehicles. She said officials with the company have already met with city leaders to talk about safety measures that go beyond what is required for taxis and limousines.
A similar service called UberX, offered by Uber, also operates in the Twin Cities, but can't pick up customers at the airport or in Minneapolis.