Sister Helen Prejean at the 2014 Nobel Peace Prize Forum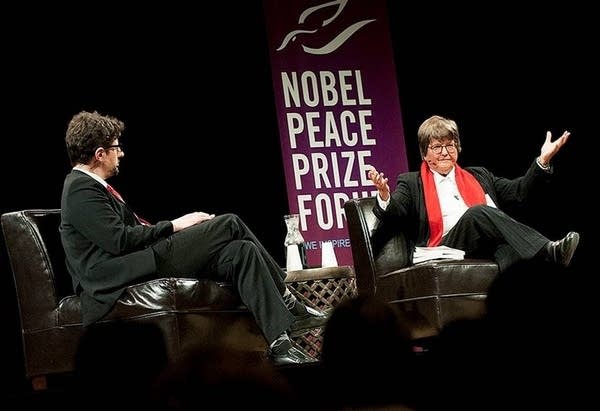 Sister Helen Prejean says it is not enough to be charitable, we must be engaged in the work of justice. She calls capital punishment one of the greatest moral issues of our time.
The Catholic nun is best known for her activism on human rights and opposing the death penalty. She is the author of "Dead Man Walking" and "The Death of Innocence."
Sister Helen Prejean delivered the keynote address in Minneapolis at the Nobel Peace Prize Forum on March 1, 2014.
Gain a Better Understanding of Today
MPR News is not just a listener supported source of information, it's a resource where listeners are supported. We take you beyond the headlines to the world we share in Minnesota. Become a sustainer today to fuel MPR News all year long.