Minneapolis to regulate ride-share companies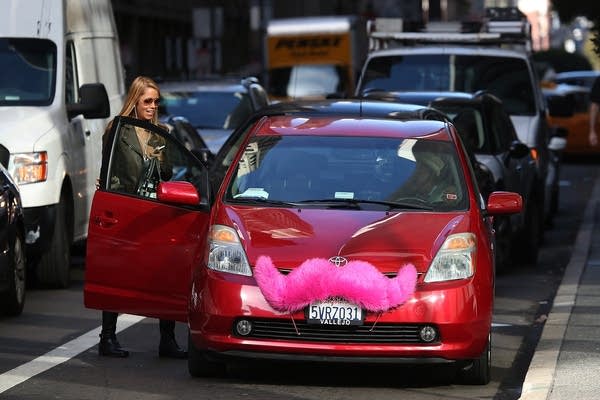 The city of Minneapolis plans to regulate ride-share companies rather than block them.
A City Council committee Tuesday asked staff to draw up new regulations that would work with the business models of Lyft and Uber X, two companies with cell phone apps that allow drivers to use their personal cars like taxicabs.
• Previously: Ride apps shake up Twin Cities transportation
City officials say the companies are violating city law because they don't meet the licensing and insurance requirements for taxi services.
City Council Member Lisa Goodman compares ride sharing to the food trucks, which required special regulation when they first appeared in the city in 2010.
"The food truck industry gave young people and entrepreneurs an opportunity to start a business without all the startup costs that were required," Goodman said. "And it really helped us create more equity in our city. And many of those food trucks then became bricks-and-mortar restaurants. This is not unlike that."
Goodman urged city staff to come up with rules quickly.