Minnesota film fans are engaged in an annual rite of spring today: combing through more than 200 films scheduled for the Minneapolis St. Paul International Film Festival to choose what they'll see.
The event, which launches tonight, and runs through April 19, has movies from 60 countries.
• Preview: MSP International Film Festival
For Jesse Bishop, a programmer for the film festival, putting together the event is a bit like the action in the Minnesota-made documentary "Wicker Kittens," which offers a look at the cutthroat world of competitive jigsaw puzzling.
"It's called 'Wicker Kittens' because the wicker baskets on these kitten puzzles are some of the most complex and hard to arrange," Bishop said. "So you could think of that film sort of as a metaphor for the festival."
A festival this large and complex means many things to many people. The festival opens with "Belle," a lush period production based on a true story in the waning days of slavery in Britain. A young illegitimate woman with an African mother is shunned by many after she is adopted into an aristocratic family.
"There are rules in place which dictate how we live," says her adopted father in the film.
"You break every rule when it matters enough, Papa," replies Belle. "I am the evidence."
  The program swings from feature films to shorts, from documentaries to edgy late-night spine tinglers.
But the 33rd annual festival also is trying to find its lighter side, hints Susan Smoluchowski, executive director of the Minneapolis St Paul Film Society, which sponsors the film festival.
"The films were profound and often very serious, with a little drop of comedy here and there," she said. "I think we have tried to incorporate more humor into the titles that we bring, because everybody wants to hear another, a different voice in film."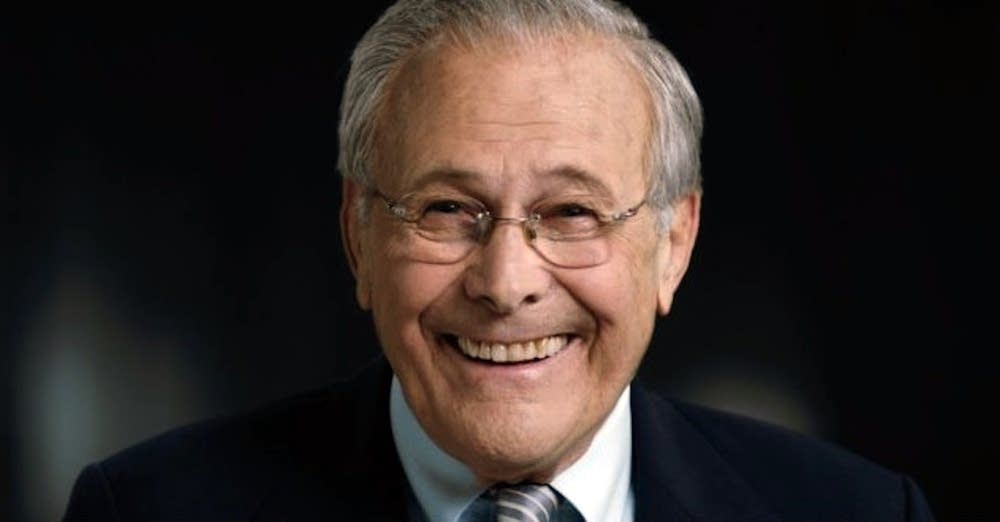 To help audiences sort through the offerings, the festival is promoting itself in terms of voices, publishing lists of comedies, dramas, love stories, documentaries and other genres.
One highlight is likely to be "The Unknown Known," documentarian Errol Morris's portrait of former Secretary of Defense Donald Rumsfeld, who explains his philosophy through his famed memos.
"Subject: Unknown knowns," intones Rumsfeld in the film. "That is to say, things that you think you know, that it turns out you did not."
There are three central themes to the film festival. Cine Latino will feature Spanish language films from around the world. There is also a whole section of films about food. Brave Now World explores how the digital revolution is shaping social interactions.
Bishop said the film "App" takes the use of technology to new lengths.
"This is the only film in the festival that we will ask you to take your cell phones out of your pocket," he said. "You'll have downloaded an app before the screening and it interacts with the movie onscreen. It's a Dutch thriller and you get alternative content streaming to you in sync with the film. And it's really fun. Sort of scary, but really fun."
There is also a very strong section of Minnesota-made films this year. Many of the filmmakers will appear at the screenings.
Celebrated classical guitarist Sharon Isbin, the subject of a new documentary, will perform at both screenings of the film this weekend.
Smoluchowski said the film festival business is changing. Although more films are being made, with limited distribution there are fewer opportunities to see them in theaters. She said as Minnesota becomes more diverse, events like the film festival can be a focus for unheard local voices.
"The amount of content out there on the one hand complicates our lives and the lives of festival planners, but it also makes what we do, I think, much more valuable for the community," Smoluchowski said.
Wicker Kittens
Belle
The Unknown Known