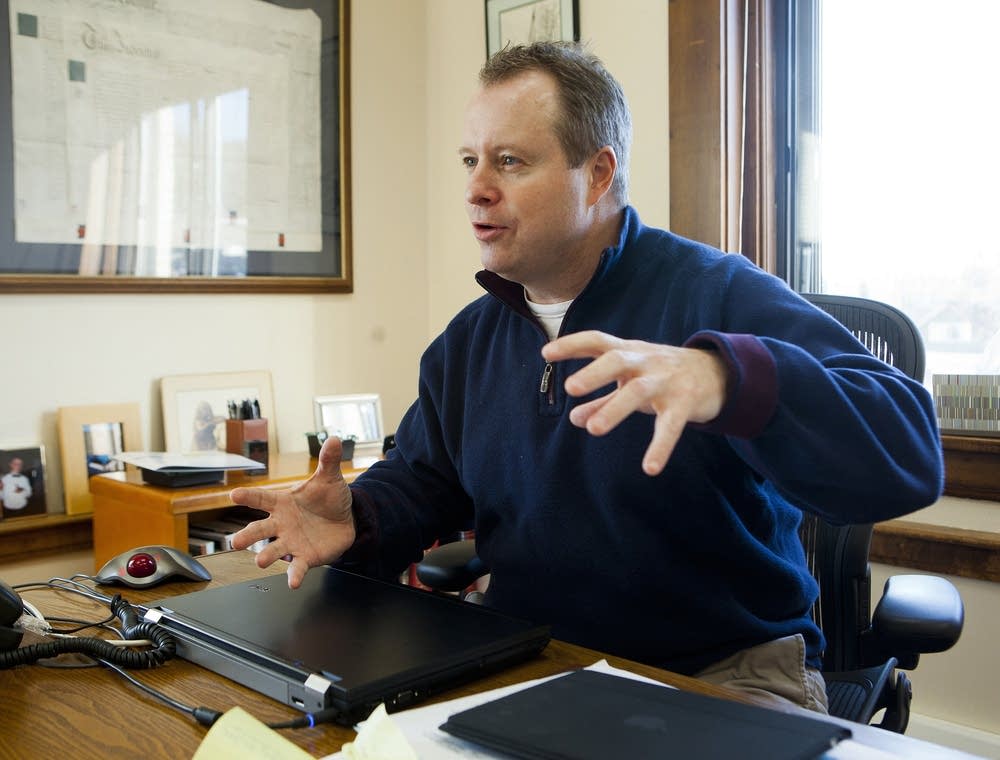 A judge has allowed a criminal sexual misconduct trial against Cook County Attorney Tim Scannell to proceed.
St. Louis County Judge Shaun Floerke ruled Friday that a grand jury in October had cause to indict Scannell on two counts of fourth degree criminal sexual conduct for his alleged inappropriate relationship with a 17-year-old girl two years ago.
• Earlier: Cook County attorney charged with criminal sexual conduct
Scannell's attorney moved to dismiss the indictment for lack of probable cause on the grounds Scannell was not in a "position of authority" at the time of the alleged illegal conduct. That is required by statute when the victim is between 16 and 18 and the defendant is at least four years older.
The judge disagreed, writing that Scannell was a longtime family friend, mentor and coach to the girl.
The case will now proceed to a jury trial.
In December, 2011, Scannell was shot in the Cook County Courthouse in Grand Marais after he successfully prosecuted a 42 year old man for criminal sexual conduct with a 15-year-old girl. The man who shot Scannell, Daniel Schlienz, later died in jail.