It's the time of year when mid-term breaks and, hopefully, serious snowstorms are quickly becoming a gentle memory, and the emergence of spring is an immediate and expected reality.
Some sure signs of spring:
• The Nice Ride bikes are back this weekend. (How to not be a menace on two wheels.)
• The ground — the actual ground — is mostly visible.
• Students are rioting. It's the end of college hockey season. (The Gophers face off against Union College at 6:30 p.m. Central. ESPN.)
In other news: The muddy season's about to get muddier. We've made it. MPR News meteorologist Paul Huttner says spring will solidify its hold on us with a little rain this weekend.
What could be more springlike than temps in the 60s and 70s with rain showers to melt the last of the sooty snow piles pocking the landscape?
• Updraft weather: Mild Friday, record 100 days of sub-zero days up north this winter?
• Your current forecast
• Get daily forecasts on your phone: Text 'weather' to 677677
Staying indoors
Between breaks in puddle-splashing this weekend, there's plenty going on in town to keep your eyes on the it's-getting-better prize -- even a few last-chance options for the bucket-list types.
The Guthrie Theater's Joe Dowling this week unveiled the 2014-15 season, which will be his last as artistic director.
The new season starts in September, but the Guthrie's still busy through the spring and summer.
"Othello," led by award-winning director Marion McClinton, finishes its run in a week and a half. "Hamlet" is on its way. "Rosencrantz and Guildenstern Are Dead" is coming in between.
Before you head out...
... check MnDOT. Highway 62 will be closed in both directions this weekend between Highway 100 and I-35W in Minneapolis and Edina while crews demolish the Xerxes Avenue bridge deck. (More on the project.)
The closure will begin Friday at 10 p.m. The road will reopen just in time for Monday rush hour, at 5 a.m.
MnDOT suggests using Highway 100 or I-35W as alternate routes.
• From MnDOT: Statewide traffic status
• Road conditions for your smartphone: Statewide road status, from MnDOT
Ask the Art Hounds
Art Hound Scotty Reynolds recommends an encounter with the next generation of puppeteers and performers at the Open Eye Figure Theatre's "The Platform Series." It's a three-week program featuring different artists each week, running now through April 26.
• Open Eye: The Platform Series
For an unsettling, intimate art experience, Bloomington Theater and Art Center's Andrea Specht recommends the "Girls" exhibition at the Groveland Gallery Annex in Minneapolis. It's a coming-of-age collection of prints and paintings marking the passage of life from childhood to adulthood. The gallery is open Tuesday through Saturday, noon till 5 p.m.
• Groveland Gallery Annex: Girls
On Monday, it's Shakey Graves playing a sold-out show at the Turf Club in St. Paul. Art Hound Tim Hoheisel, who heads the Sterans History Museum, calls the one-man band a cross between Townes Van Zandt and early Springsteen. Shakey Graves -- Alejandro Rose Garcia -- heads to St. Paul from his hometown of Austin, Texas, and plays guitar, bass drum and percussion simultaneously. Not to be missed.
Did you miss Argentine singer Juana Molina's visit to the Cedar Cultural Center this week? Not to fear. She stopped by the MPR News studios before her Wednesday night concert to chat with Daily Circuit host Tom Weber and play a few of her tight, twisting, wiry tunes.
• Juana Molina performs live on the Daily Circuit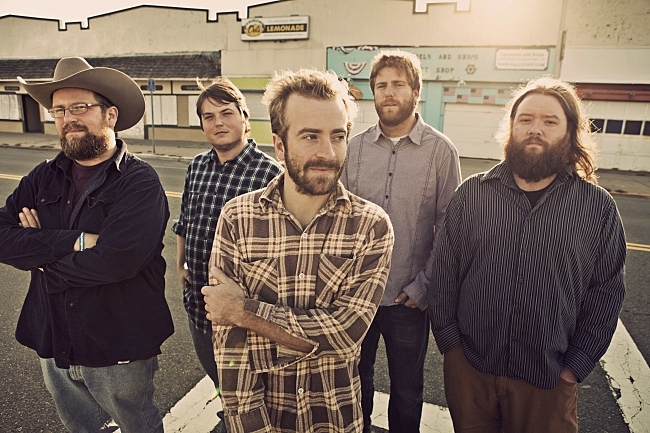 Also this week, Duluth's Trampled by Turtles released the first single off their "Wild Animals" album, due out in July. They'll be following up on the sucess of last year's Bayfront Park festival by headlining and organizing a festival at Canterbury Park in Shakopee this September, along with bands like The Head and the Heart, Low, The Apache Relay and others. Get yourself prepped by checking out "Are you behind the shining star?" on The Current's website.
• Trampled by Turtles: Are you behind the shining star? single
• Festival Palomino: Sept. 20
Looking for a little more of an immediate musical opportunity? You are so lucky.
The Minnesota Music Summit began this week and runs through the weekend. It's an annual festival and meetup for musicians and fans, and it's behing held across the city of St. Paul. (Co-sponsored by The Current.) Check out the full schedule, with Friday's noontime keynote address, workshops and happy hour, plus mentoring sessions, film screenings and concerts Friday and Saturday.
• Minnesota Music Summit full schedule

The Duluth band Southwire is scheduled to play at the summit's closing concert on Saturday night. Get a sneak preview with their live Daily Circuit concert this week before heading out to the show.
• The Daily Circuit: Southwire live performance
If Mozart's more your thing, head to the Minnesota Opera, where "The Magic Flute" opens on Saturday. It's a comedy of love, good and evil that the company has reimagined, overlaying modern themes on a 1920s-era staging. A little intimidated by opera? (Or just want to brush up on your Mozart?) Classical MPR has a delightful, animated plot primer for you. Runs from now until April 27.
• Minnesota Opera: "The Magic Flute"
And then there's the Frank Theatre's "Threepenny Opera" performance, showing at the Southern Theater in Minneapolis, which begins Friday and runs through May 4.
• Mack the Knife is back in town for Frank Theatre's 25th anniversary
Movies
If you'd rather stay under a different kind of roof this weekend -- perhaps even your own -- it ought to be the perfect kind of weekend for a movie. And there are plenty of theaters around the area, from megaplexes to the charming neighborhood types, to keep you busy.
Stephanie Curtis and Tom Weber talked on this week's Screen Time segment about their favorites -- The Heights in Columbia Heights was one of them -- and offer a few tips on how to not be a terrible movie theater companion.
• Screen Time: What screen's worth going out for?
Prefer to stay home for your movie experience? Celebrate Mickey Rooney. The child actor who continued to perform into his later years died this week at 93. He was a performer so long, there's a Mickey Rooney film for every generation: The latest Muppets movie. Babe. The Care Bears Movie. Pete's Dragon. It's a Mad Mad Mad Mad World. Breakfast at Tiffany's. National Velvet. Words and Music. The Bridges of Toko-Ri. The Adventures of Huckleberry Finn. The Andy Hardy series with Judy Garland. (And don't forget about his appearances on everything from The Twilight Zone and The Red Skelton Hour to Full House and Murder, She Wrote.)
At your home-theater intermission, take a moment to watch the Metrodome disappear in 45 seconds. Pull it up full-screen. Make it HD. From field to crater in less than a minute.
Planning ahead
The federal government has a plan to save the prairie chickens — but not everyone's happy about it. Don't wait till the mating season to see them in action — head over to Rothsay to see the world's largest booming prairie chicken, just off the interstate. The town says it's the prairie chicken capital of Minnesota.
A canoe found in Lake Minnetonka that was believed to have been just a few hundred years old got a new age this week: Radiocarbon dating puts it at nearly 1,000 years old. Ancient. See it at the Western Hennepin County Pioneer Association Museum in Long Lake. (There's free admission, and it's open Saturdays from 10 a.m. to 2 p.m.)
But Long Lake's not the only place to explore such long-ago Minnesota history. Plan a trip to the Jeffers Petroglyphs site outside Comfrey. Some of the carvings in the quartzite rock there are between 7,000 and 9,000 years old. (It's open from Memorial Day weekend through Labor Day, every day but Tuesday -- and the petroglyphs are best seen when the sun is low in the sky, early morning or late afternoon.)
Or visit Pipestone National Monument, just an hour and a half away from the petroglyphs(open 8 a.m.-5 p.m. every day; check for winter trail closures). And the exhibits at Kathio State Park on Lake Mille Lacs depict the same time period when the dugout canoe was made. Beginning Memorial Day Weekend, the park's interpretive center will reopen.
• Jeffers Petroglyphs
• Pipestone National Monument
• Mille Lacs Kathio State Park
Looking to go farther? If you live in the Rochester area, your flight options are about to become fewer. Allegiant Air announced this week it's pulling out of the Rochester International Airport, and will end its weekly flights to Mesa, Ariz., in the middle of May.
Airlines aren't getting terribly high marks these days, anyway. A new survey showed the flights are basically never on time, bags get lost more often than they used to — and travelers are just getting used to it. (For what it's worth: Virgin America got the highest marks.)
Catching up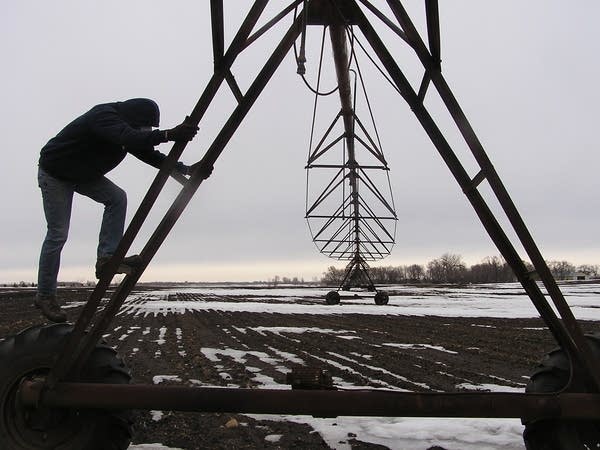 In case you missed it:
The Gopher women's basketball team gets a new coach in Marlene Stollings.
Groundwater continues to be a giant deal. (Ask an editor.)
St. Paul moved to mixed recycling (no more sorting!) this week.
The Twins' home opener was rough but pretty.
Local jazz musicians wonder if the Dakota's takeover of the closed Artists' Quarter will hold on to the venue's jazz-club vibe.
Heartbleed is not a joke. Change your passwords. All of them.
Colbert is the new Letterman. A compilation of his best Minnesota jokes.
And a few not-to-miss moments from your radio dial this week:
• For Alzheimer's patients, music can be a light in the darkness
• How the CIA tried to use 'Doctor Zhivago' against the USSR
• Rwanda's only ice cream shop challenges cultural taboos
• A reporter reflects on Rwanda: 'It's like a madness took over'