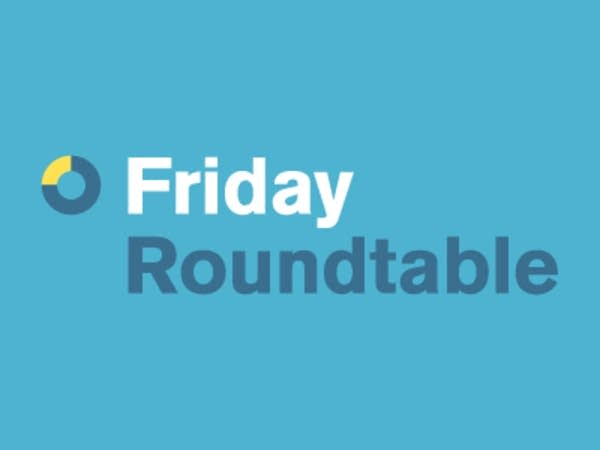 Watching television continues to be America's favorite leisure activity, but how we watch TV has changed. Time-shifting is on the rise, 25 percent of viewers report that they almost always use their smart phone while watching TV and over half of Americans report binge-watching.
The Friday Roundtable guests discuss the hot new shows, why the new shows still don't rate in the ratings and the benefits of watching a show one episode at a time.
LEARN MORE ABOUT CHANGES IN TELEVISION:
• Shows to watch in 2014
We're in the midst of a golden age of television -- and fortunately, 2014's lineup is just as promising. With so many new and returning TV shows hitting the air, which ones are your best bets?
HBO's newest original drama, which is based on Tom Perrotta's novel of the same name, chronicles the fallout of a "Rapture-like event" in which two percent of the Earth's population suddenly disappears. The Leftovers follows the people who didn't disappear as they attempt to figure out what the inexplicable event means for their own lives. It's a rich, intriguing concept, and showrunner Damon Lindelof — who co-created Lost — is no stranger to crafting a sprawling TV mystery. (The Week)
• The Supreme Court seem skeptical about Aereo's business model
The broadcasters say a ruling in favor of Aereo would jeopardize the billions of dollars in retransmission fees that cable and satellite systems pay to networks and local stations for the right to distribute their programming. Television executives have said that would undermine their business model and force them to consider abandoning the airwaves. Aereo responds that it is merely helping its subscribers do what they could lawfully do since the era of rabbit-ear antennas: watch free broadcast television delivered over public airwaves. (New York Times)
• Netflix raises prices
The moment you cancel your subscription, you give Netflix's competitors the opportunity to achieve your business, and Netflix a reason to try and win you back. The moment you decide to stay, you give Netflix a reason to continue expanding and gaining more, better quality content. While it's easy to complain about having the price of a subscription increased on you without warning, it's beneficial to consider what the increase could mean for you in the long run. (Forbes)