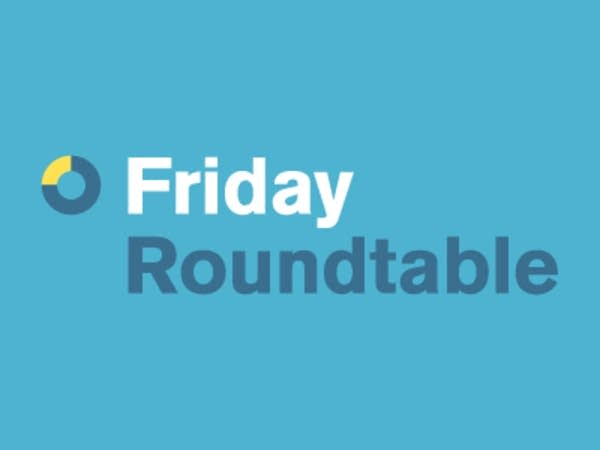 From Summit's founding in 1988 to the explosion of craft breweries in the last five years, the Twin Cities has become an established hub in the beer world.
But what makes our area such a good place to start a brewery? And how have the tap room and beer sale laws hurt or helped that process?
On this week's Friday Roundtable, we talk with three brewery owners and co-founders about their experience making and selling beer in the Twin Cities markets.
Do you have a favorite craft beer? Post it in the comments below.
Learn more about Minnesota's craft beer scene:
• The Beer Lover's Guide to the Twin Cities (Mpls St. Paul magazine)
• Twin Cities taproom tour: 19 and counting (Pioneer Press)
• Twin Cities brew boom taps into entrepreneurship, neighborhood synergies
Perhaps nowhere is the craft beer movement's power more obvious than in Northeast Minneapolis. Indeed Brewing Company, the district's largest, opened in 2012; Dangerous Man, 612Brew, Northgate Brewing, and even a cidery -- Sociable Cider Werks -- have followed. There are a half-dozen breweries within a mile of Central Avenue, with more in the works for this year and next. (MinnPost)
• Minnesota Sunday liquor-sale feud ends quietly
State lawmakers pushing to chip away at -- and eventually repeal -- the Minnesota law that prohibits liquor stores from opening on Sundays threw in the towel. (Pioneer Press)
• As craft competitors spring up, Summit Brewing tries to keep it cool
Mark Stutrud, Summit President and one of the original founders, says he takes a longer view than getting too wrapped up in the beer of the moment. In a discussion about hardcore beer geeks, he's quick to point out that the craft brewing industry is only 6.5 percent of total national beer sales. He certainly keeps track of the new emerging players in the regional brewery market. But as someone who has battled with national brands for decades, he sees more opportunity in winning over macro beer consumers than getting in a struggle with small brewers. (MPR News)