Metro Transit: Green Line hits ridership goal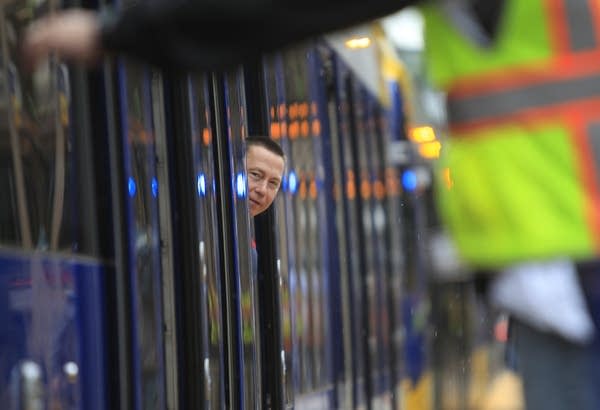 In the first week of service, the new Green Line light-rail hit its daily ridership projections.
• Related: Southwest light rail foes hire lawyers ahead of key vote
Metro Transit predicted that the new route connecting St. Paul to Minneapolis would draw 27,500 rides per weekday by 2015. Last week, the Green Line attracted slightly more than that, averaging a weekday ridership of 27,800. That figure doesn't include the free rides offered during the opening-weekend festivities.
Metro Transit General Manager Brian Lamb is encouraged by the numbers. He says the agency will get a clearer sense of everyday use once class resumes in the fall at the University of Minnesota. More than a quarter of the Green Line's boardings are expected to come from the three U stops.
And, just as the early models predicted, the busiest stations along the 11-mile route were Nicollet Mall in downtown Minneapolis, the East Bank at the U, and Snelling Avenue in St. Paul.
Metro Transit expects the ridership to climb to more than 40,000 by the year 2030.
Gain a Better Understanding of Today
MPR News is not just a listener supported source of information, it's a resource where listeners are supported. We take you beyond the headlines to the world we share in Minnesota. Become a sustainer today to fuel MPR News all year long.