Susan Patton's 'Marry Smart' advice gets mixed reaction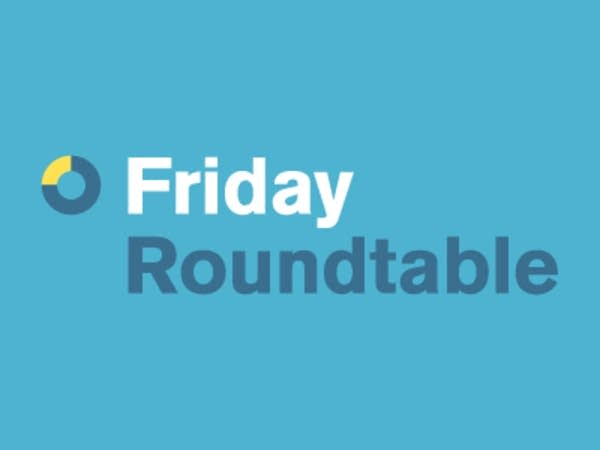 The so-called "Princeton Mom" has struck again, offering another round of advice to America's young women. It's the wives that are the problem in modern American marriages, Susan Patton said on Fox & Friends earlier this month.
"Stop acting like such an entitled princess," she said. "Recognize that there are many women who miss their opportunity entirely to marry and have children. If you're fortunate enough to have found a man to marry, respect him."
Patton wrote a guest column in Princeton's student newspaper last year, encouraging young women to spend their college years seeking out a husband.
"For most of you, the cornerstone of your future and happiness will be inextricably linked to the man you marry, and you will never again have this concentration of men who are worthy of you," she wrote.
Riding the wave of fame and criticism coming out of that op-ed, she released a book on the topic this spring, titled "Marry Smart: Advice for Finding the One."
Daily Circuit Friday Roundtable guests respond:
Gain a Better Understanding of Today
MPR News is not just a listener supported source of information, it's a resource where listeners are supported. We take you beyond the headlines to the world we share in Minnesota. Become a sustainer today to fuel MPR News all year long.
Susan Gaertner, principal at Gray Plant Mooty and former Ramsey County attorney: "The way she trivializes finding someone to care about, the way she trivializes the qualities that I think make for a good mate just like they make for a good friend or colleague, and reduce it to 'Hey, you need to look around at Princeton because everybody at Princeton is better than everybody else and so get 'em while you can;' it's just ridiculous."
Elizabeth Doherty Thomas, therapist and co-founder of The Doherty Relationship Institute: "If you aspire to marriage and kids, I think it's perfectly fine to acknowledge there may be a good man at your college."
Seena Hodges, director of external relations at Theater Latte Da: "One of the things I think she completely ignores in this book is the importance of self-discovery. You are a better mate to someone when you have a better understanding of who you are... In college we are learning about ourselves, but that continues beyond college."
Daily Circuit listeners respond:
On the benefits of marrying later in life:
I met my spouse in college, but I have seen success (particularly with some of my friends and my sister) who married slightly older (4-10 years) men they met AFTER college. They, of course, married for love but the partnership worked out as the men (could easily be older mate of any gender) were more stable in a job by then, perhaps owning a home, and were ready to start a family.
Val:

I find her advice to be extremely insulting. Eventually I want to get married, still debating whether or not I want kids (as I'm considering adoption, I've tuned out the cliche ticking of my biological clock). I went to college to obtain a degree and in turn find meaningful employment, not to find a husband. How many graduates know exactly what they want in life at 22? I am still figuring that out at 25- I dated in college but couldn't imagine marrying either of my two serious boyfriends from that time. The idea that one's pool of "acceptable partners" magically shrivels up after graduation is absurd- I've met both friends and dating partners through the internet, friend groups, volunteering, and professional networking events.
Timing is huge. I can't imagine settling in at age 22: who I was at that point was ridiculously unaware of my own real strengths, needs, interests, issues. I'm very thankful for the decade I had before being with my now husband. Did I start panicking a bit about kids? Yes. But the idea that it would have been better for me to settle in to the wrong life early is crazy. I am from the West Coast, and maybe that exaggerates this feeling...but getting engaged in or just after college feels to me like the new version of Teen Mom status. What are you doing to your OWN life, if you do that..?! Don't forget to finish growing up and creating a real adult self.
Maybe Patton is right:
Sophie:

I have not read the book or know anything about Susan Patton but as a a never-married, childless 50 year old, I really wish I had known years ago to prioritize finding a mate. In college I would have been - and was - offended by anyone mentioning getting an MRS degree but not having a family has been the sadness of my life and something I cannot share with anyone because most of my friends do have partners and/or children and they absolutely cannot relate or do not respond as though my sense of loss is legitimately thought through ("being married is not all it's cracked up to be" "you are lucky to not have these kids" etc, etc). I just wrote to my 20 year old niece who is at Stanford and never dated that she needs to be brave and look up as she is surrounded by her peers and in the best position she will be in to find a mate that she can relate to. And yes she will go on to graduate school.
Pup:

I think she makes sense. I know a lot of couples who met in college and are still together. As a guy, I think it's back-loaded -- once you're out of school, you won't attract anyone if you're not at least reasonably employed. When both of you are in college, you're on equal footing.
My advice to my girls - college is a great place to meet potential mates, great place to develop skills for career - both are important. Life is all about finding balance.
What about people who take different life paths?
https://twitter.com/utt_jamie/status/487601004926361600
Is there merit to Patton's ideas? Why has her opinion resulted in such widespread, and passionate, reaction? Leave your comments below.