Senate candidates focus on Franken at Farmfest debate
DFL Sen. Al Franken and several contenders to replace him debated Wednesday at Farmfest, focusing on agriculture and other issues important to rural Minnesota.
The hour-plus gathering was cordial, though Republicans — businessman Mike McFadden, state Rep. Jim Abeler and Iraq War veteran David Carlson — and Independence Party candidate Kevin Terrell sought to portray Franken as part of the problem in a seemingly dysfunctional federal government.
It was the first time Franken has shared the stage with his challengers and he defended his work in the Senate, highlighting his support for renewable fuels and his work helping pass a five-year farm bill, legislation important to southern Minnesota.
• Select-A-Candidate: Whose views align with yours?
• More: Election 2014 coverage
MPR News is Member Supported
What does that mean? The news, analysis and community conversation found here is funded by donations from individuals. Make a gift of any amount today to support this resource for everyone.
McFadden, the GOP's endorsed candidate, said he supports renewable fuels, too. But he used the latest farm bill as an example of why Washington doesn't work.
"Everyone in this room knows what happened with the farm bill," McFadden said. "It took almost three years to get a new comprehensive farm bill and I think Washington's broken. We need to get it fixed. Farmers need certainty."
Asked how the federal government should pay for needed road and bridge improvements, Abeler noted he voted to increase Minnesota's gas tax. He said a federal gas tax increase might also be necessary but that road and bridge money currently available could be spent more effectively.
"Do we need to raise the gas tax? I'm not sure. But we need to make sure every penny in that fund is spent well," he said. "I think it becomes everybody's pet project fund and so we buy roads that we don't need."
Terrell said finding local solutions to transportation problems makes more sense than going through the federal government.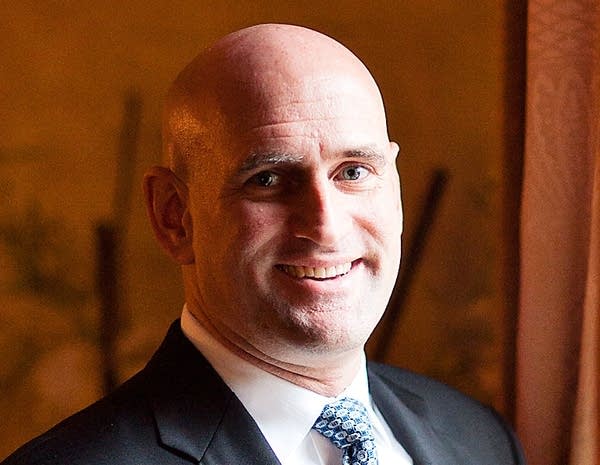 Franken warned against under-investing in roads and bridges and called for cutting oil company subsidies, which he said would "save $24 billion over ten years."
McFadden offered no specifics on transportation funding and instead suggested that more money for roads and bridges could be found by reforming the entire tax code.
Throughout the debate, McFadden called for more domestic energy production and he blamed Franken for opposing a measure that would have bypassed the conventional regulatory process to speed up construction of the Keystone XL pipeline.
"I think you've caused this with your energy policy," McFadden told Franken. "We need more pipelines yesterday. It's the safest way to transport liquids and gas."
In response to McFadden's criticism of Congress for not passing an immigration bill, Franken noted that a bill passed the Democratic-controlled Senate but the Republican-controlled House has not acted.
Carlson repeatedly spoke out against the influence of big money special interests in politics and said if voters really want change they need to support candidates who are not beholden to wealthy donors.
Franken will know who his Republican and Independence Party challengers will be early next week following Tuesday's primary election.