With strong name recognition and piles of campaign money, Tom Emmer is considered a favorite to win Tuesday's Republican primary in Minnesota's 6th District.
Emmer's fellow Republican, Anoka County Board Chair Rhonda Sivarajah, says she's a better choice to replace Michele Bachmann, who leaves office at year's end.
Bachmann has endorsed Emmer. They share reputations as outspoken, partisan fighters. Emmer calls Bachmann a "fantastic, true representative." But when asked whether he would pursue a national profile if he's elected to Congress, as Bachmann has, Emmer indicated his focus will be on central Minnesota.
"I have an interest in serving the people of the 6th District, so you would be able to reach me, you should be able to hear back from me personally, promptly and have whatever can be done by the representative done for you," he said. "I think that's job number one."
Sivarajah, though, believes Emmer's approach would mirror Bachmann's "and probably maybe even worse. We came dangerously close to losing the seat the last time, even though it should be a very safe Republican seat. So that's really my concern."
The district, which runs from central Minnesota to suburbs north and west of the Twin Cities, has been some of the safest territory for Republicans in the state.
Two years ago, however, Bachmann won by little more than 1 percentage point after dropping out of the presidential campaign. A tough local opponent, together with her presence on the national stage and the perception she cared more for presidential ambitions than district needs, helped make that race close.
Emmer is probably a favorite to win the primary and the general election against Sartell Democrat Joe Perske. Emmer, a former state representative from Delano, lost the 2010 governor's race, but in central Minnesota he beat Gov. Mark Dayton by 18 percentage points.
He says he's taking nothing for granted in the race for the 6th. "Every single vote matters, so every day you're out on the campaign trail," he said. "Your goal is to try to earn the support of at least one more person."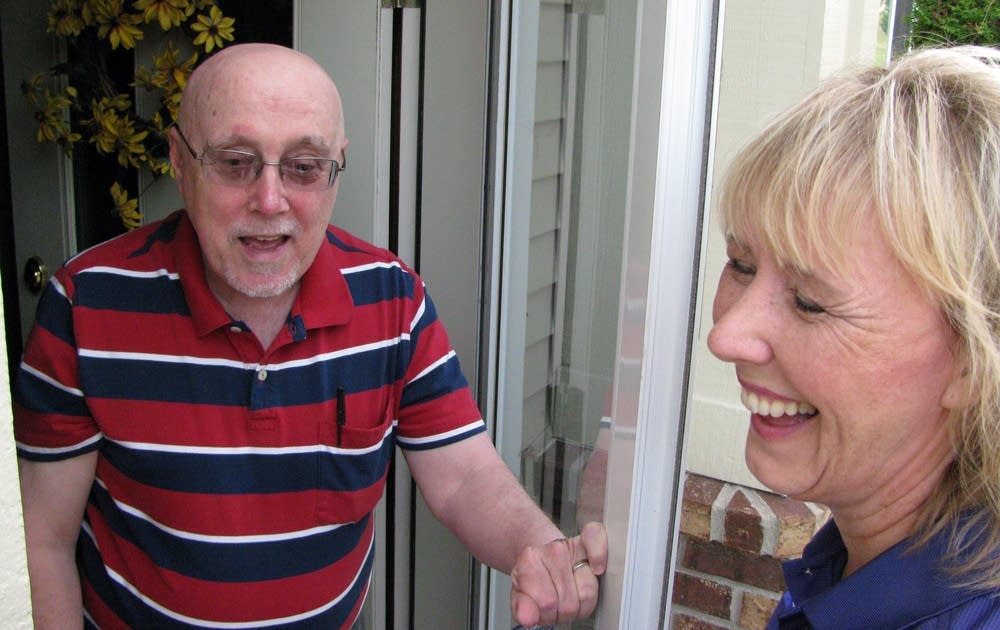 Federal Election Commission records show that through late July Emmer raised almost $750,000 more than Sivarajah. Most of the money in Sivarajah's campaign has come from her own bank account.
Still, as of late July, Sivarajah had more campaign cash on hand than Emmer. She too is working hard to win the primary.
During some recent door knocking ("You're the gal with the signs up all over the place," one voter described her), Sivarajah tried to make the case to voters that her work on the Anoka County Board demonstrates she can go beyond rhetoric to get things done.
One of her prized lines is that Anoka County's tax levy has been decreasing.
"It's about results versus rhetoric," she said. "Lots of people want to talk about what they're going to do, but show me what you've actually done. Show me what you've accomplished."
Emmer, she said, is short on campaign specifics and legislative accomplishments. She notes that Emmer's campaign website doesn't include positions on issues. "His comment is always, 'You know where I stand on that.' Well, no."
Emmer's been unwilling to answer Sivarajah's criticism.
"I'm proud of what we're doing as a campaign," he said. "I think people make the mistake of trying to go negative and trying to attack things rather than what are you for?"