Can we solve America's food waste problem?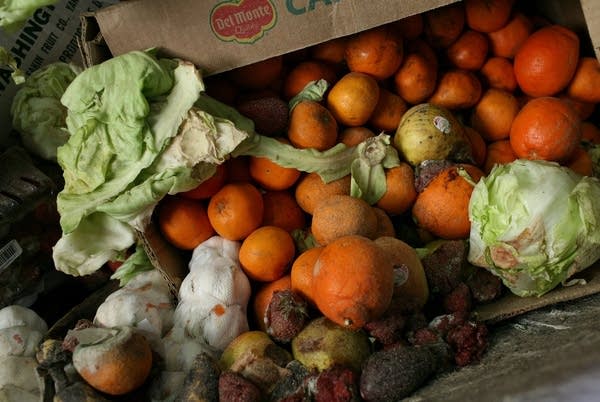 It's the season of abundance - fields and gardens will soon be overflowing with tomatoes, potatoes, corn and green beans. But a lot of that food will go to waste.
Roughly 40 percent of food in the U.S. today goes uneaten, according to a report from the Natural Resources Defense Council. That is more than 20 pounds of food per person every month. Why do we waste so much food, what are the environmental and economic consequences of food waste, and what's being done to fight the problem?