Bob Dylan turns to Frank Sinatra covers for closers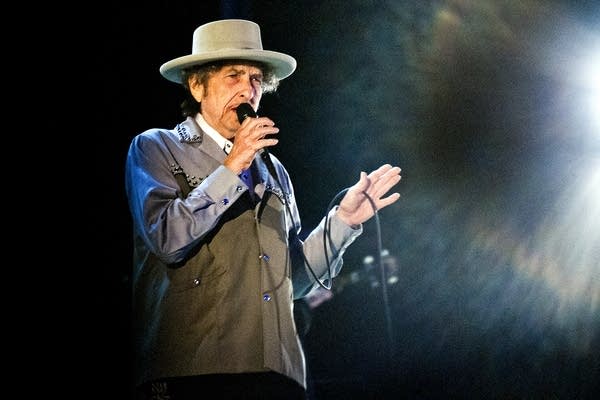 Today's Morning Edition music features Bob Dylan's cover of Frank Sinatra's "Stay With Me."
Dylan has been using the song to close his live shows. There's a chance fans will hear "Stay With Me" at the Orpheum Theatre in Minneapolis during Dylan's three-night stand which begins tonight.
Dylan released his version of another Sinatra song earlier this year. Both songs could end up on a new Dylan album expected next year.
This recording of "Stay With Me" was made by an audience member at a recent Dylan concert.