Receiver appointed to close Community Action of Minneapolis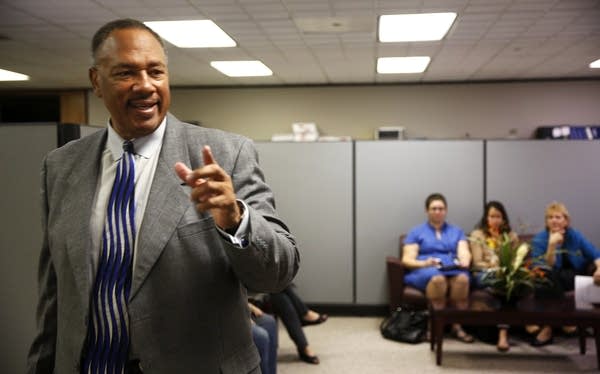 A Ramsey County judge has appointed a receiver to take over management of Community Action of Minneapolis, the embattled social service organization under state investigation.
Judge William Leary has asked receiver Michael Knight to tally the organization's remaining assets, pay its creditors and likely close its doors.
In September, a state audit found the nonprofit had overcharged state and federal grant programs for more than $600,000 in administrative costs. The audit also found $226,679 in "unallowable" expenses.
• Earlier: Questions raised for years about Community Action's spending
Knight will be in charge of "winding down" the organization and trying to recover any public money it misspent.
Since 1994, Community Action of Minneapolis has provided energy assistance and career counseling to low-income people. But state Department of Human Services auditors say former executive director Bill Davis used the group's money on trips to the Bahamas and Palm Beach, spa treatments, and a $36,000 car loan.
In October, Community Action suspended Davis without pay. Most of its board members have resigned. State agencies rescinded their grants and found other organizations to provide home weatherization and energy assistance to low-income residents of Minneapolis.
Lawyers for Community Action of Minneapolis asked the court to appoint someone else in hopes of potentially salvaging the organization. Leary denied that request.
Community Action Partnership of Suburban Hennepin, which has seen its caseload double in the last two months, opened a new satellite office Monday at the Sabathani Community Center in Minneapolis to fill the void left by Community Action of Minneapolis.
Executive Director Scott Zemke says the transition has gone relatively smoothly.
"Obviously we wish we had these satellite locations open sooner than we did, but it takes time to locate space and outfit space and find people to move into those spaces," Zemke said.
In addition to the Sabathani location, Zemke's organization has another Minneapolis satellite office at Lutheran Social Services. A third location at the Minneapolis Urban League will open December 1.