Minneapolis riverfront overhaul includes reclaimed canal, pavilion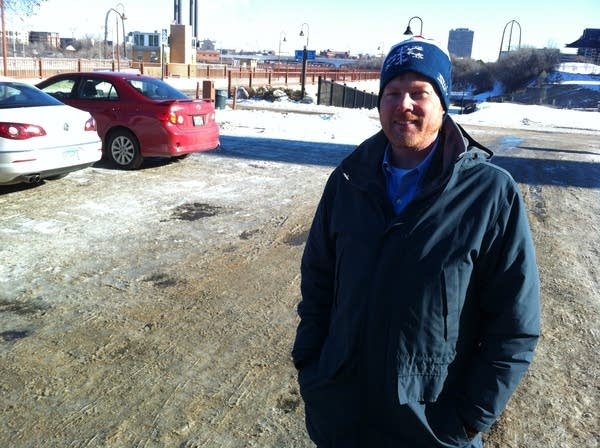 A major overhaul of three blocks along the Mississippi River would reshape an already signature, high-traffic section of the downtown Minneapolis riverfront.
The Minneapolis Parks Foundation is heading up an effort with the Minneapolis Park Board to win support for Water Works park, a $23.8 million project stretching along three blocks of West River Parkway, from Portland to the 3rd Avenue Bridge. The proposal includes unearthing a covered canal that once fed water into the storied mills of Minneapolis lore; extending the Stone Arch Bridge to better configure biking and hiking paths; developing features including an amphitheater and new river access for kayakers; and building a pavilion to house a cafe, restrooms, and gathering spaces.
"It's important not to just make it a navigation for bikers and walkers, but we also have to nod to history and give people a sense of place," said Tom Evers, executive director of the Minneapolis Parks Foundation, on The Daily Circuit.
Evers also noted that while none of the funding has been identified to date, he expects a mix of private and public money to be used. He discussed the scope of the project and why he thinks it needs to be so ambitious.
Gallery
3 of 3
1 of 3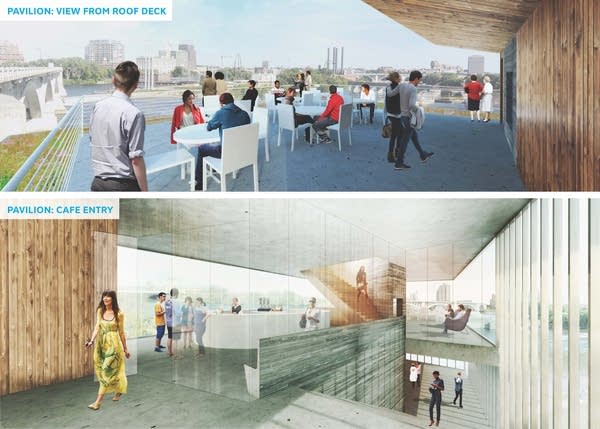 2 of 3