Ventura sues publisher HarperCollins over 'American Sniper'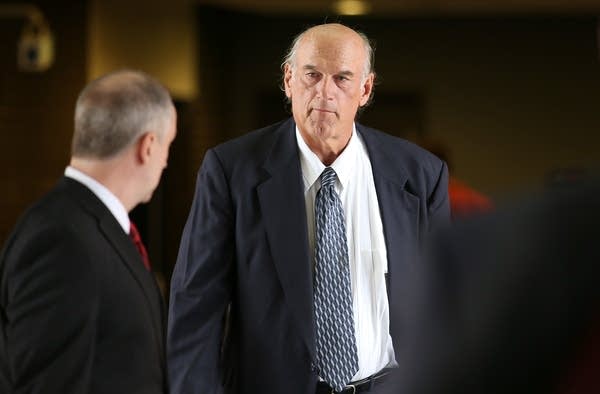 Former Minnesota Gov. Jesse Ventura filed a lawsuit Monday against the publisher of a book he says defamed him.
Ventura is suing HarperCollins over the publication of "American Sniper," based on the experiences of Navy SEAL Chris Kyle, who died in 2013 in an incident on a Texas shooting range. A jury awarded Ventura a $1.8 million judgement in a separate lawsuit against Kyle's estate that ended in July.
Although Ventura isn't identified in the book by name, it describes a former Navy SEAL they called "Scruff Face," which the lawsuit says is a reference to Ventura's "famous facial hair." Kyle identified the character as Ventura in later media interviews.
In the book, Kyle claims that he was at a bar in 2006 following a funeral for a fellow Navy Seal while "Scruff Face" was also present for a separate event.
Kyle claimed that the man was criticizing then-President George W. Bush and the Iraq War. When Kyle asked him to tone it down, he said Ventura refused and said that Navy SEALs "deserve to lose a few." That's when Kyle said he punched the man, knocking him to the ground.
Ventura denied that the fight had ever happened and sued Kyle for defamation in 2012. The lawsuit against Kyle's estate proceeded against his estate even after his death, and the jury awarded Ventura $500,000 for defamation and $1.34 million for the Kyle's "unjust enrichment" at Ventura's expense.
Gain a Better Understanding of Today
MPR News is not just a listener supported source of information, it's a resource where listeners are supported. We take you beyond the headlines to the world we share in Minnesota. Become a sustainer today to fuel MPR News all year long.
The new lawsuit alleges that HarperCollins took advantage of publicity generated by Kyle's story about Ventura. He alleges that the association with Ventura helped the book to rise to the top of the New York Times Bestseller List in 2012.
"HarperCollins published and promoted the false and defamatory story about Ventura either knowing it to be false, or with reckless disregard for the truth," according to the suit.
Ventura is asking for restitution for revenue the company earned from the book and for misappropriating Ventura's identity.
Neither Ventura's lawyer nor media contacts for HarperCollins immediately responded to requests for comment.
A film version of "American Sniper" directed by Clint Eastwood is scheduled for a theatrical release in the United States later this month.