Mall of America seeks to deter 'Black Lives Matter' demonstration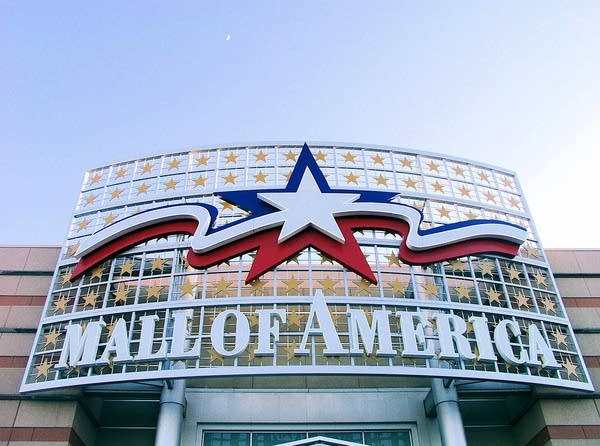 Mall of America officials are urging organizers of a demonstration planned for Saturday in the mall's rotunda to cancel the event, warning that protesters could be arrested and banned from the property.
About 2,000 people are expected to assemble for what organizer Michael McDowell calls a peaceful gathering to protest police brutality.
The planned event is part of wave of demonstrations nationwide following grand jury decisions not to indict police officers who killed unarmed black men they confronted in New York and Missouri.
McDowell, a leader of the group Black Lives Matter Minneapolis, said he hopes Bloomington police can work with the demonstrators.
Grow the Future of Public Media
MPR's budget year comes to a close on June 30. Help us close the gap by becoming a Sustainer today. When you make a recurring monthly gift, your gift will be matched by the MPR Member Fund for a whole year!
"This is not about violence; this is not about bashing cops, or 'F the police,' as people tend to yell," he said. "It's about systemic change and figuring out about how we can bring about some policy that's going to filter out the cops that are not abiding by the law."
https://soundcloud.com/mprnews/organizer-michael-mcdowell-from-black-lives-matter-talks-with-mpr-news-tom-crann
McDowell was coy about his plans, but said they involve singing "Christmas carols with a twist."
His group was behind the demonstration that shut down Interstate 35W earlier this month for hours. The mall event, however, would be different, he said.
"It's more like singing songs and taking up space," McDowell said. "It's definitely going to slow down the shopping traffic, but we don't intend to block shoppers or stores or anything like that."
Mall of America officials have sent letters to McDowell and other organizers to inform them that protests are not allowed on private property.
The mall has suggested an outdoor lot next to the mall as an alternate site.
"We respect the right to free speech, but Mall of America is private property and not a forum for protests, demonstrations or public debates," mall officials said in a statement.
Mall officials said they have consistently prohibited all groups from protesting or demonstrating on the property, regardless of cause or message. They cited a 1999 state Supreme Court decision that the mall is private property and cannot be used for demonstrations without permission.
That case involved anti-fur protesters who, in front of Macy's, distributed fliers and approached shoppers about the ethics of the fur trade.
Any attempt by groups to conduct a protest, mall officials said, violates mall policies and could lead to removal and potential arrest by Bloomington police. They said demonstrators also could be banned from the mall for one year.
McDowell said Bloomington police visited his home and those of two other organizers on Tuesday.