Minnesota Senate bans soaps with plastic microbeads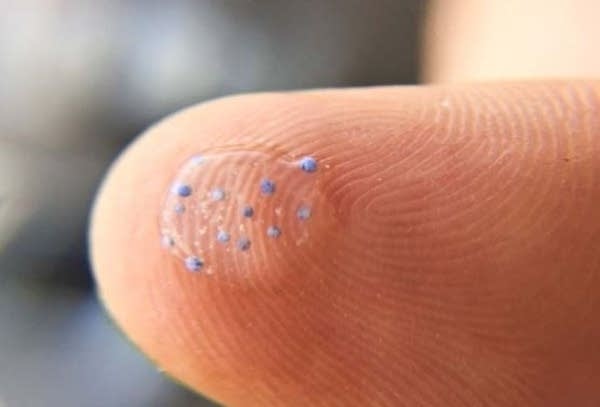 A bill banning the sale of soaps and other personal care products containing plastic microbeads has passed the Minnesota Senate on a bipartisan vote.
Republicans joined Democrats in supporting the ban in a 48-15 vote. The measure also has bipartisan support in the House, where it passed as part of a larger spending bill.
State Sen. Roger Reinert, DFL-Duluth, said microbeads are a big problem in Lake Superior and end up in the fish people catch.
A 2014 Minnesota Pollution Control Agency report on plastic microbeads cited concerns that they could affect human health by introducing toxic chemicals into the food chain.
Illinois became the first state to ban microbeads. Several other states are following suit.
Under the Senate bill, manufacturers would have several years to phase out the plastic. Plastic microbeads have been found in the Great Lakes, including in fish. Several companies already have begun phasing them out.
But some Republican senators raised concerns about an extra requirement under the Senate bill. It requires state approval for any future products containing biodegradable plastics.
State Sen. Carrie Ruud, R-Breezy Point, supported the bill but said Minnesota should stick to the language being passed in other Great Lakes states.
"We make manufacturers less likely to bring products into Minnesota," Ruud said. "They are not going to manufacture products that only can be sold in Minnesota, and that creates a problem for our businesses and also for our constituents."
A conference committee is expected to work out the differences between the House and Senate bills.
Your support matters.
You make MPR News possible. Individual donations are behind the clarity in coverage from our reporters across the state, stories that connect us, and conversations that provide perspectives. Help ensure MPR remains a resource that brings Minnesotans together.