Lobbyists representing a variety of environmental interests say they hope last-minute budget negotiations won't come with concessions that could hurt water quality, renewable energy and other issues.
Gov. Mark Dayton and legislative leaders are still working toward a budget deal with less than three days to go in the 2015 session, and some policy provisions — including environmental issues — are a part of those discussions.
Already, the Dayton administration and lawmakers have reached an agreement on legislation over the state's sulfate standard, which is designed to protect waters where wild rice grows.
Environmental groups had urged the Minnesota Pollution Control Agency to enforce the existing standard. However, under the agreement regulators would instead focus on devising new sulfate rules and could later make a mining company or wastewater treatment plant comply with the rules, which are expected by 2018.
"It's not a compromise. It's another bypassing of the clean water standards we currently have in law, and our folks are very disappointed," said Steve Morse, executive director of the Minnesota Environmental Partnership, the coalition that represents about three dozen environmental groups at the Capitol.
Environmental groups hope the U.S. Environmental Protection Agency will reject the plan, Morse said.
Morse said the legislation on wild rice shows controversial policy provisions aren't off limits in the last-minute negotiations.
"There is fear of trade-offs," he said. The wild rice legislation "is part of the tradeoff already that's happening, so we're hopeful that that's the end of it and that we do good for the people of Minnesota from here on out."
Talks continue on one of Dayton's key initiatives: a buffer requirement for all waterways in the state. Meanwhile, cities in greater Minnesota have continued pushing for additional checks on new water-quality standards for wastewater treatment plants, measures environmental groups have said politicize the science and threaten the state's lakes and rivers.
GOP House leaders and some Senate Democrats have sided with cities on the matter, saying they're concerned about increasing wastewater treatment costs.
On energy, Dayton's proposal to boost the state's renewable energy standard appears to be headed nowhere this session, especially when the House energy bill would roll back several provisions that were part of the historic Next Generation Energy Act of 2007.
Mike Bull, who served as an energy adviser to Republican Gov. Tim Pawlenty when the act was signed into law and now lobbies for the Center for Energy and Environment, said his group is especially concerned about the potential rollback of energy efficiency standards. Current law requires utilities to work with their customers on cost-effective ways to save energy, but the House bill repeals the program.
"It's been a tremendous program," Bull said. "It's a model for other states, and there is no rationale we can discern for repealing the program."
Bull said he's hopeful Dayton will defend the state's existing energy laws. He said he's been busy working the halls and visiting with lawmakers to prevent energy efficiency from becoming a bargaining chip.
"When they get to the end of session and they're trying to come to a global solution, some of these policy provisions become like commodities: I'll give you X if you give me Y," he said.
Bull said Senate Majority Leader Tom Bakk has urged conference committees to focus on the budget.
"Figure out how to pay for state government operations and leave these policy issues aside," Bull said. "I think that would be the right outcome for this session."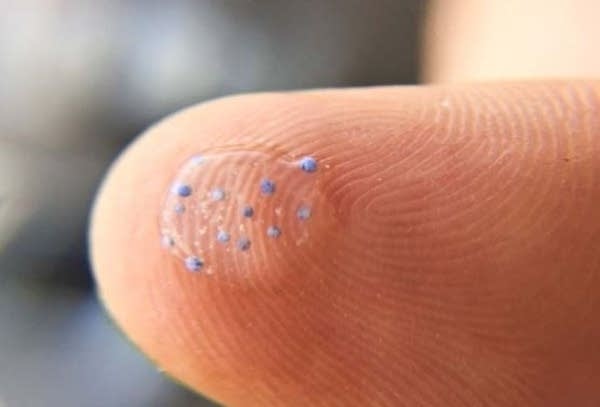 Legislation to watch
• Water quality standards
Both the House and Senate have passed provisions that would require a cost analysis for certain water quality standards and "independent peer review" when a water quality standard meets a certain cost threshold. The legislation also
gives the Legislature the chance to weigh in
on new water quality rules.
• Energy efficiency
The House bill would repeal the current Conservation Improvement Program, which requires utilities to work with customers on ways to save energy. A task force would be created to come up with a program to replace it.
• Trout streams
Environmental groups are concerned about legislation that would require legislative approval for additional trout stream designations and would bar the Department of Natural Resources from designating any "man-made" stream as a trout stream.
• Minnesota Pollution Control Agency reforms
Environmental groups are concerned about decisions being taken away from the MPCA Citizens Board under a House proposal. The legislation stems from a controversial decision the board made involving a dairy operation.
• Flame retardant chemical ban
The Senate already nearly unanimously passed a bill that would ban 10 different flame retardant chemicals from furniture, textiles and children's products. The House has
cleared a similar bill
to be heard on the floor in the final days of the session. The House bill bans only four of the chemicals.
• Microbeads in personal care products
The proposal to
ban plastic microbeads
from soaps and other personal care products has bipartisan support, but it's not clear if there will be enough time for identical language to make it to both legislative bodies before the adjournment deadline.
• Waterway buffer requirement
Dayton originally proposed a
50-foot buffer requirement
for all waterways. He's not expected to get that, but his administration has been in talks with House GOP agriculture and environmental leaders on legislation and funding that would strengthen and/or expand existing buffer requirements.
• Competitive energy rates for large industrial users
Both the House and Senate have approved measures aimed at providing electricity rate relief for large industrial customers, such as iron mining companies. The Dayton administration has been open to offering an alternative rate structure for industrial users, but compromise language would need to be worked out.
• Changes to renewable energy laws
The GOP House bill would allow utilities to meet renewable energy obligations through hydro power and would roll back some of the state's 2013 solar law. It also would place restrictions on homeowners who have rooftop solar panels. Republicans and DFLers have fundamental
disagreements on energy policy
.
• Changes to Closed Landfill Investment Fund
The state is supposed to be growing this trust fund to be able to pay the costs of cleaning up old landfills starting in 2020. But according to the Minnesota Environmental Partnership, both the House and Senate have raided the funds in their budgets, and under either proposal, the fund's balance will be below the amount needed for future cleanup costs.
• Nuclear power moratorium
The GOP House bill repeals the state's ban on new nuclear power plants, but Dayton and Senate DFLers oppose the measure.