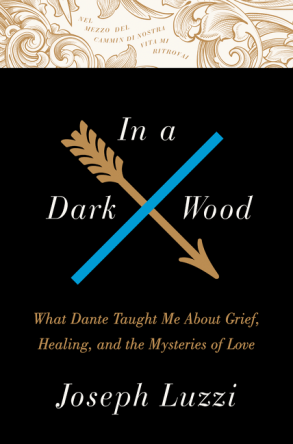 This month's edition of The Thread Book Club explores the heartbreaking echoes of a 14th century masterpiece.
Joseph Luzzi devoted his career to the Italian poet Dante, famous for penning "The Divine Comedy" in the early 1300s.
Luzzi was a Dante scholar and a professor at Bard College when a tragic accident changed the course of his life. His eight-and-a-half-months pregnant wife was killed in a car accident. The baby, Isabella, survived.
"Luzzi's grief was so encompassing that, for a time, he could barely care for his young daughter," said MPR News host Kerri Miller. "That's when he turned to the poet he knew so well."
Luzzi picked up Dante's "The Divine Comedy" again, which describes a journey through hell, purgatory and paradise.
In his memoir, "In a Dark Wood," Luzzi adopts Dante's journey as his own. He writes about the long, difficult path through the hell of grief in search of healing.
On July 30, Luzzi will join Miller to discuss his memoir and the power that Dante's poetry still holds for modern audiences.
This month's guest reader will be Kaywin Feldman, president of the Minneapolis Institute of Arts. Feldman will join the discussion of hte book.
The Thread Book Club
Every month, The Thread Book Club selects a book and invites the author for a conversation in the studio. Readers can join the conversation and submit their own questions for the author. The Thread also invites a guest reader into the studio — someone who can add his or her own unique perspective to the conversation.
• March: "Green on Blue"

• April: "The World Beyond Your Head"

• June: "Re Jane"