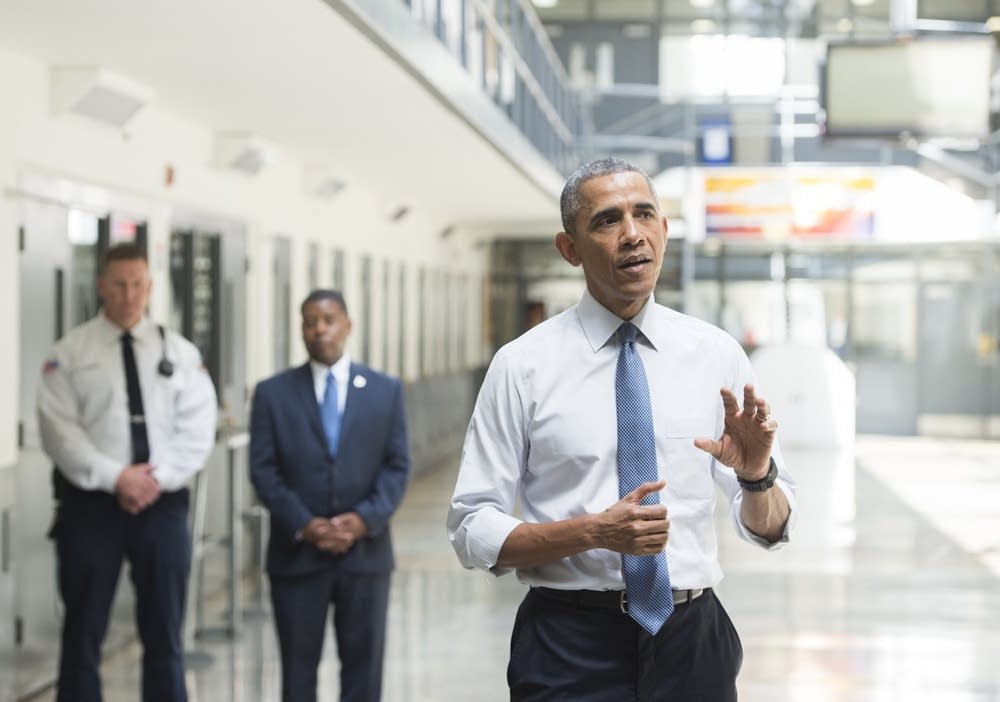 Every year, according to a report from the RAND Corporation, 700,000 individuals are released from federal and state prisons. Within three years, 40 percent will be back behind bars.
A key factor that can keep people from reoffending is employment — but criminal records present a huge obstacle for job-seekers. President Obama is taking steps to change that.
Earlier this month, he announced that federal agencies will "ban the box": Applications will no longer ask prospective employees to disclose their criminal history.
But is that enough?
The number of employers who run some form of background check is quickly rising. This means that even if the box is gone from applications, a person's criminal record will almost certainly still factor into the hiring decision.
Removing the box, though, pushes the discussion about a criminal record later in the process. This may allow applicants to get the face-to-face interaction they need to land a job, according to Christopher Uggen, the Martindale Chair and McKnight Professor of Sociology & Law at the University of Minnesota
Uggen and Stanley Richards, the senior vice president of the Fortune Society, a non-profit that focus on reintegration for prisoners, joined MPR News' Kerri Miller to discuss the issue.
"We've seen the largest predictor of actually receiving a job offer is making that personal contact. The more people that are able to do that, potentially the better," Uggen said. Richards echoed this sentiment. The Fortune Society coaches former prisoners on how to discuss their records with potential employers. "We tell people they need to go in with a degree of confidence, they need to be transparent about what they did, what they learned and how it helped them build a foundation to have a new life," Richards said. "If you can connect with employers like that, it gives you a chance and it gives you an opportunity."
To hear the full discussion on employment obstacles for those with criminal records, use the audio player above. Richards and Uggen also discussed the implications of the rise of background checks for employment.