'Critical illness' coverage grows as out-of-pocket health costs jump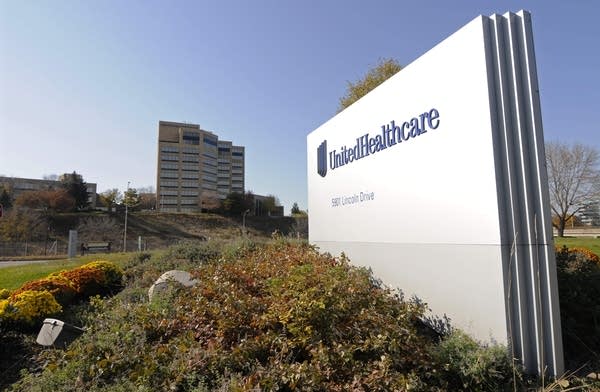 Imagine you're diagnosed with cancer. Your doctor says your survival chances are good but that, even in the best case, it will take months to get better.
Checking your health care coverage, you find you'll be paying thousands of dollars in costs before your high-deductible insurance plan kicks in. You may have other expenses too — maybe you'll need help talking care of your kids, or your house.
It's a nightmare scenario that worries many, for good reason. Medical bills are the leading cause of personal bankruptcy, according to a study last year by the financial-advice website Nerd Wallet, which estimated one in five Americans were struggling to pay their health costs.
It also helps to explain the growing popularity of "critical illness" insurance. The specialized coverage can pay for things conventional plans don't. It typically pays a lump sum to policy holders hit with specific serious ailments, such as cancer or a stroke. It can fill an important cost gap for people with high-deductible plans who'd struggle to pay up-front, out-of-pocket costs for immediate health care.
Some of the nation's largest insurers report double-digit annual growth of critical illness plans the past few years.
"It's just a protection while you're still alive, to kind of relieve some of that financial burden," said Ashley Ostrowski, a Woodbury insurance agent who sells critical illness policies. "What we like to refer to critical illness insurance is basically life insurance for the living."
Among companies now embracing critical illness plans is Twin Cities-based UnitedHealth Group, the nation's largest health insurer, which has been in the critical illness policy market since 2011 and seen strong growth.
Big changes in conventional health coverage have fueled the growth of the critical illness lines, said Gary Harger, UnitedHealth's vice president for voluntary benefits.
"More employers are moving to high-deductible health plans as a way of reducing their overall employee benefit costs and as a result of that it's putting more financial burden on employees," he said.
A South African physician came up with the concept of critical illness insurance in the mid-1980s. Global insurance giant Gen Re backed those first policies more than 30 years ago and has been surveying insurance companies about critical illness policies for more than a decade.
Critical illness policy sales since 1999 have risen from $8 million to $381 million a year, said Gen Re Vice President Steve Rowley. It remains a high growth business.
"The opportunity for insurers to get in and sell a product that's needed by the consumer but is not fiercely competitive, with 100 to 150 companies competing for the consumer, means that companies can price it at a margin that they think is fair for the risk," Rowley said.
According to Gen Re, a typical plan for a 42-year-old non-smoker with a $20,000 benefit would cost about $300 a year.
Observers, though, say the policies aren't for everyone and that consumers need to make sure that they know exactly what the policies will pay for — and what they will not pay for — before buying.
Understanding the policies and their limitations can be complicated, said University of Minnesota Health Policy Professor Roger Feldman. "My basic perspective is one of being skeptical but every person should consider their own situation."
For people with little savings and lots of potential out-of-pocket health care costs, critical illness insurance might be a good option, he said. Other consumers may find sticking with conventional coverage is best, he added.
"Weigh the advantages and disadvantages of this type of insurance compared with the other types of insurance they might buy such as disability, mortgage insurance, a health savings account or long-term care insurance," he said.
The people who sell critical illness insurance are betting on continued strong growth.
For Ostrowski, the interest is personal. The co-owner of her insurance agency, her mother, died from cancer in 2008. A plan that would have paid a lump sum when it all started, she said, would have really helped ease the financial strain on her father.
Your support matters.
You make MPR News possible. Individual donations are behind the clarity in coverage from our reporters across the state, stories that connect us, and conversations that provide perspectives. Help ensure MPR remains a resource that brings Minnesotans together.