Photos: Crashed Ice brings world championship to St. Paul
An estimated 100,000 people watched as Cameron Naasz of Lakeville became the first American to win the Ice Cross Downhill World Championship in St. Paul.
Sixteen teams raced in the finals on Saturday in near-record warm temperatures. It was the fifth year the race has been held in Minnesota, but the first time that the championships were held here.
Photographer Chris Juhn was there to catch the action.
Gallery
13 of 13
1 of 13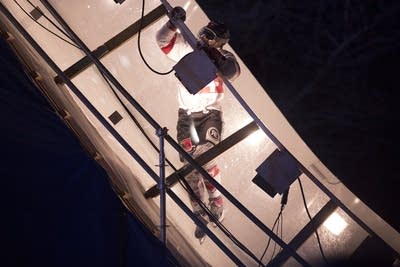 2 of 13
Gain a Better Understanding of Today
MPR News is not just a listener supported source of information, it's a resource where listeners are supported. We take you beyond the headlines to the world we share in Minnesota. Become a sustainer today to fuel MPR News all year long.